The mass-edit feature allows you to edit multiple scorecards at once, and it can save you a lot of time. To start, go to the Administration section, choose "Mass Edit Scorecard Items", and then click the "Choose a Field to Edit" button.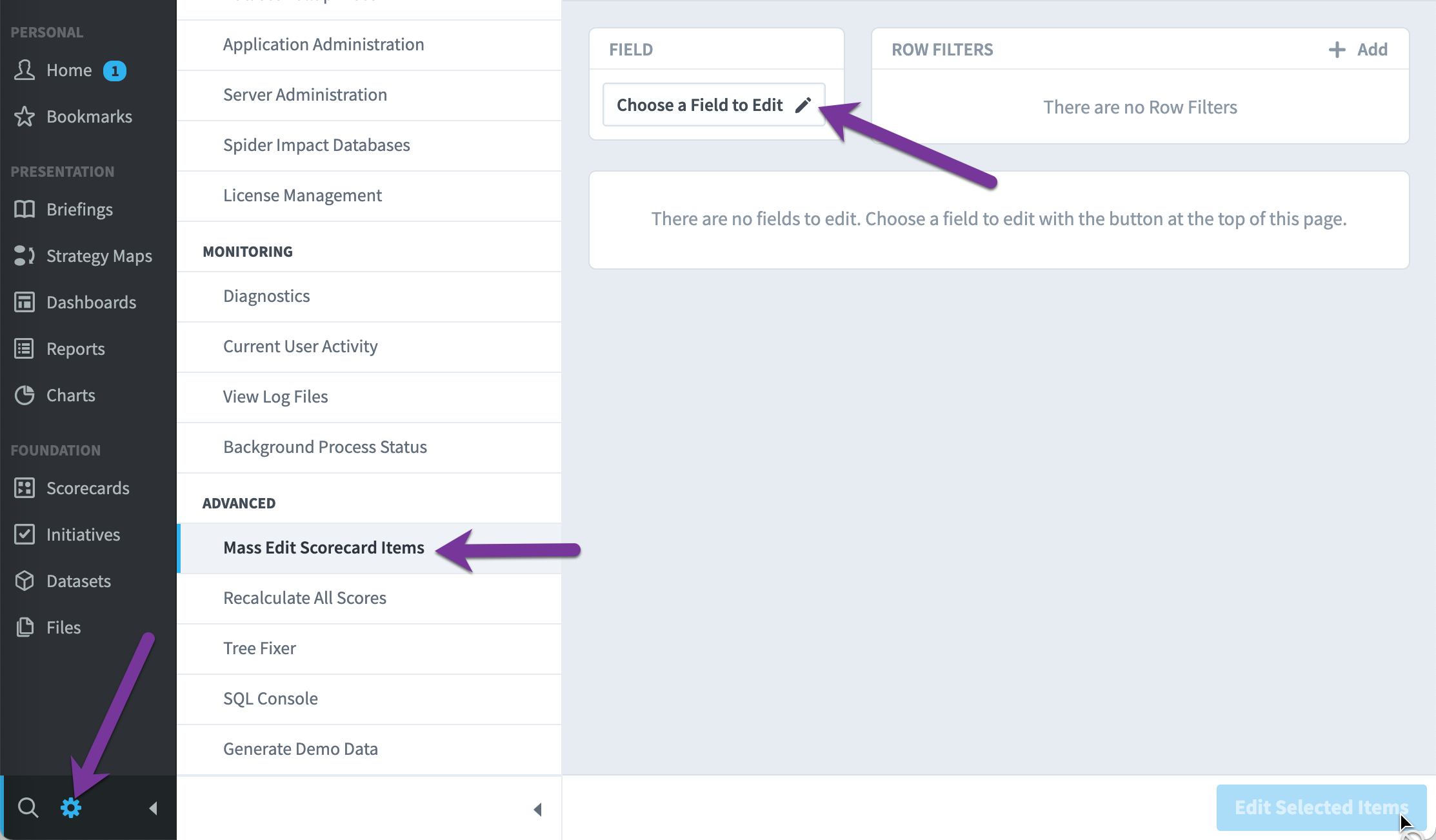 In this example we'll choose Owners.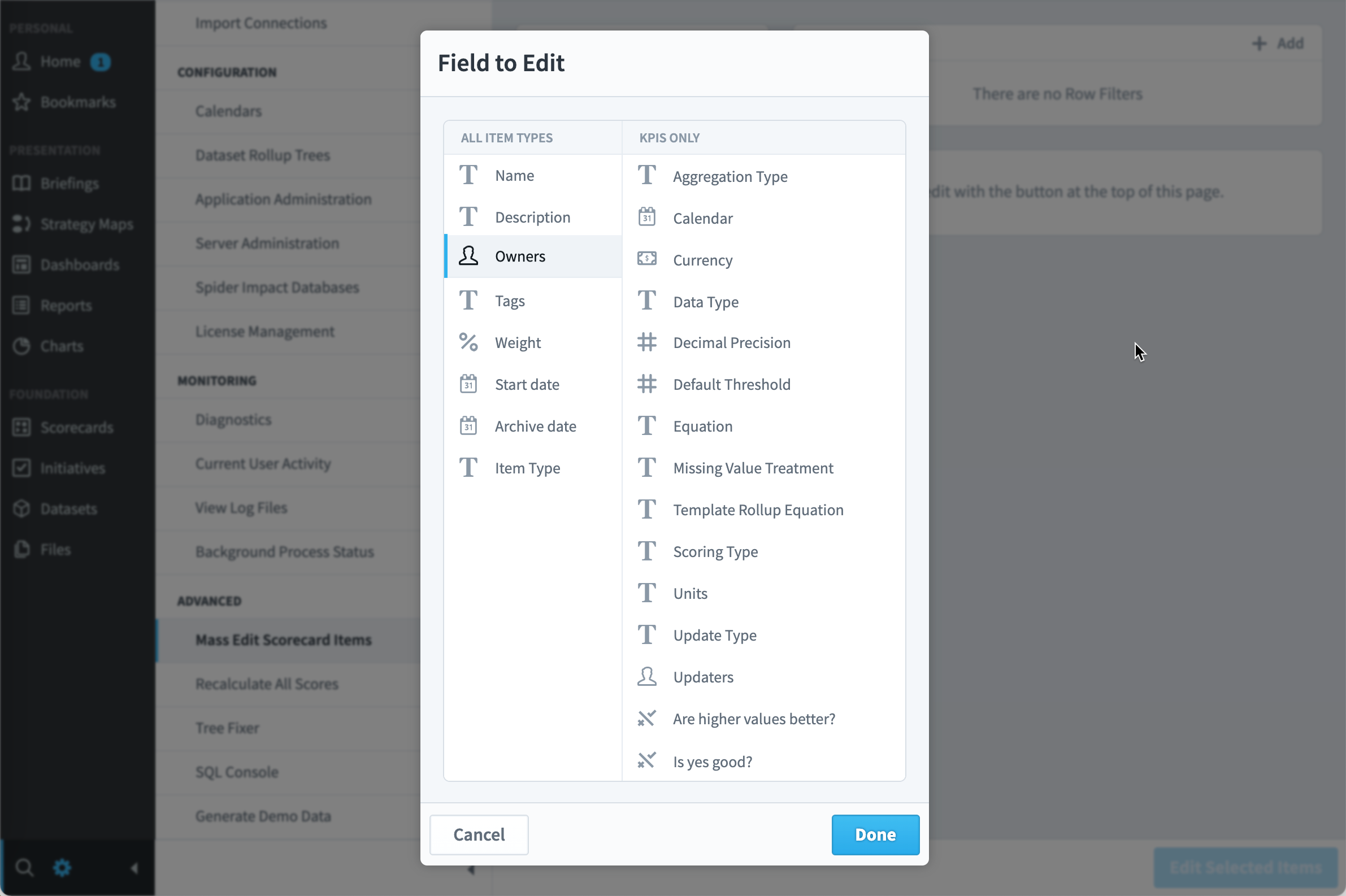 Next, we'll add a filter to choose which scorecard items show up to edit.

The default filter is "Specific Scorecard Items," and we'll use that here.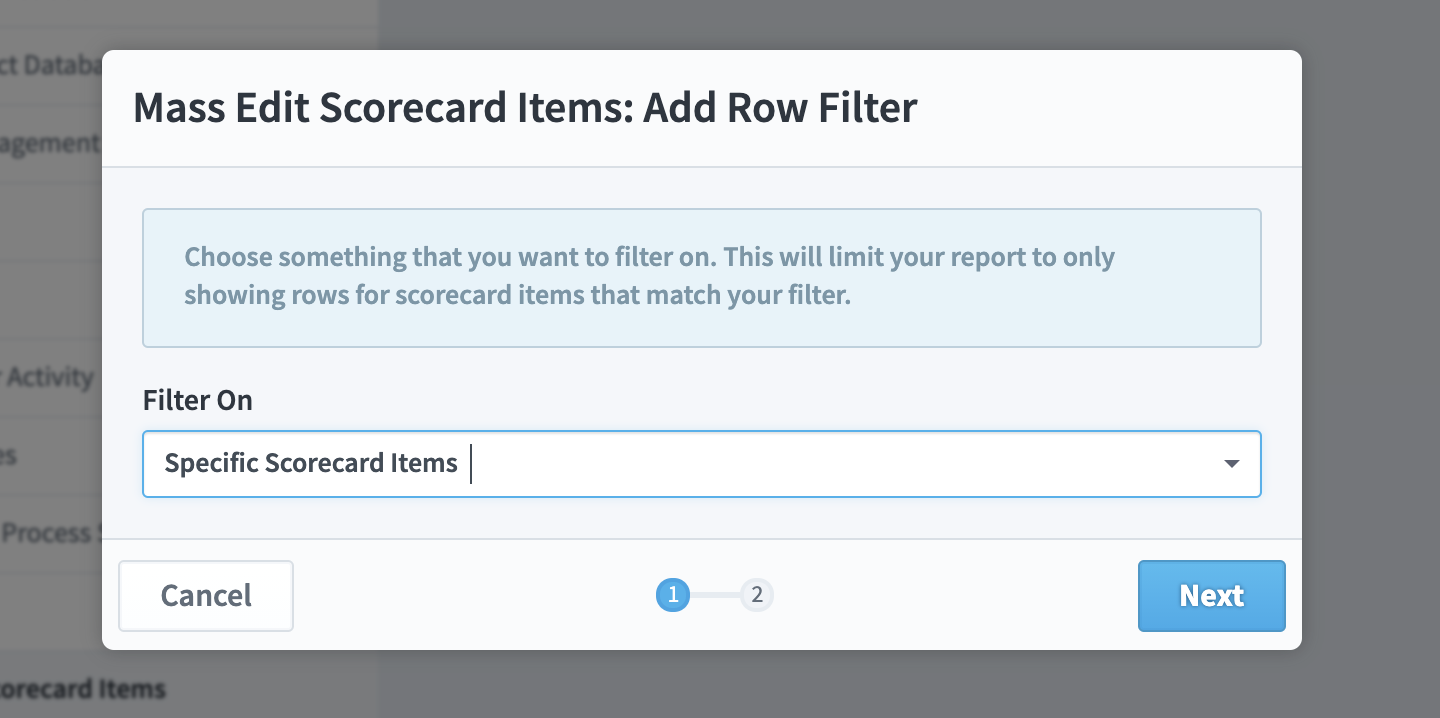 We'll add the entire "Mobileworld Balanced Scorecard" and click Done.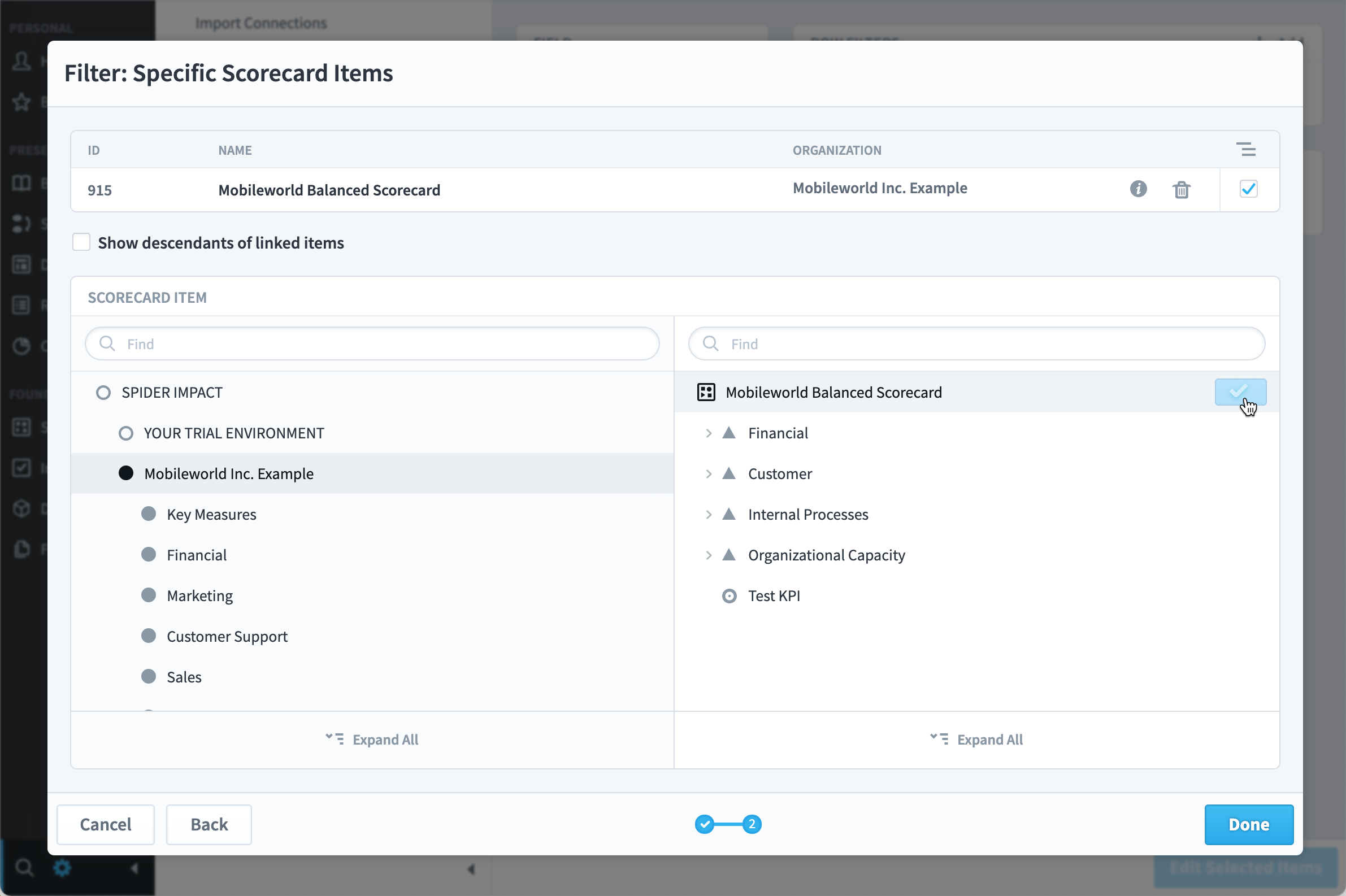 Now we can see all of the scorecard items for the Mobileworld Balanced Scorecard. You can edit a few at a time, but we're going to select all and click "Edit Selected Items".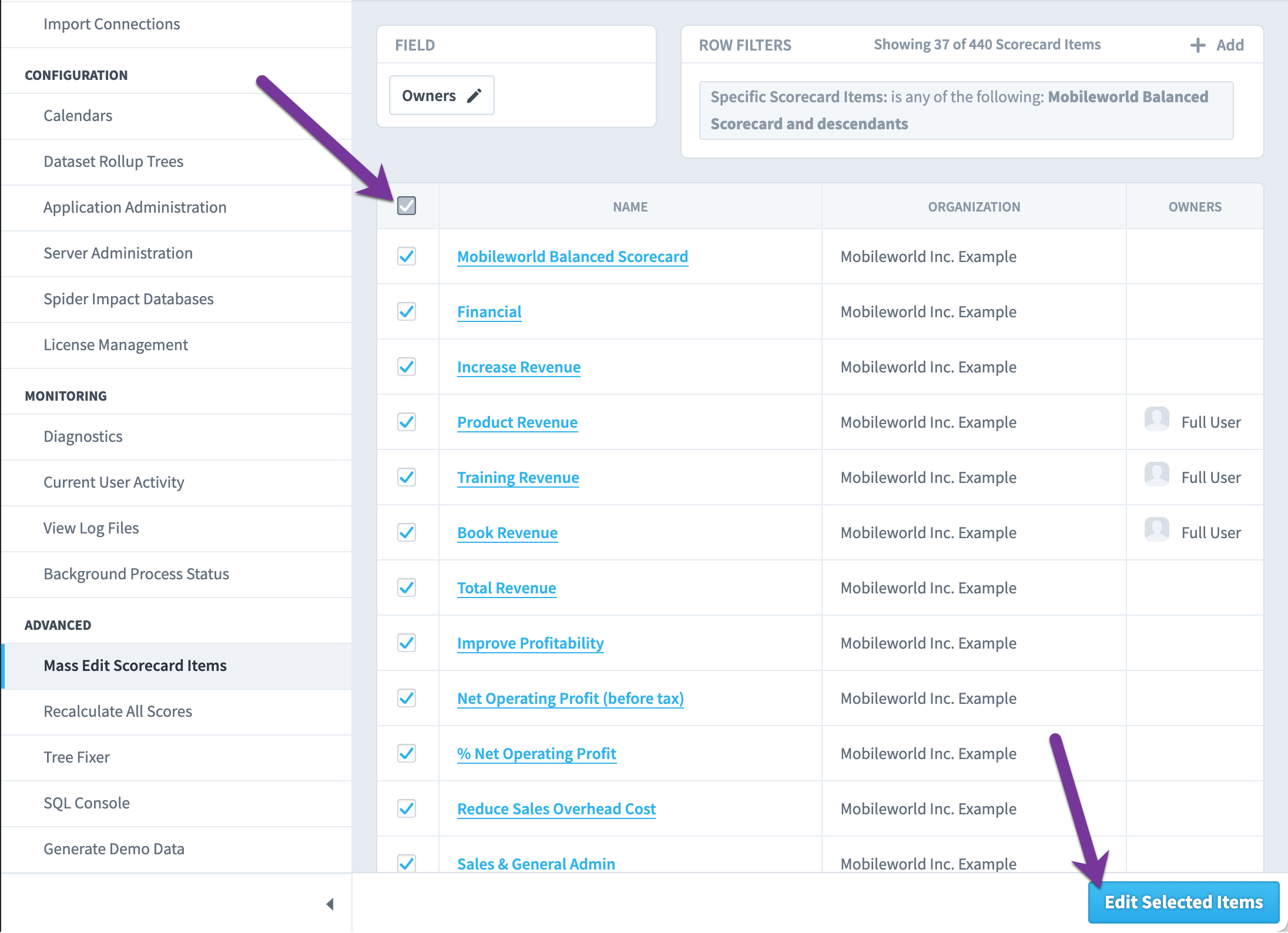 We'll add the Human Resources group as owners.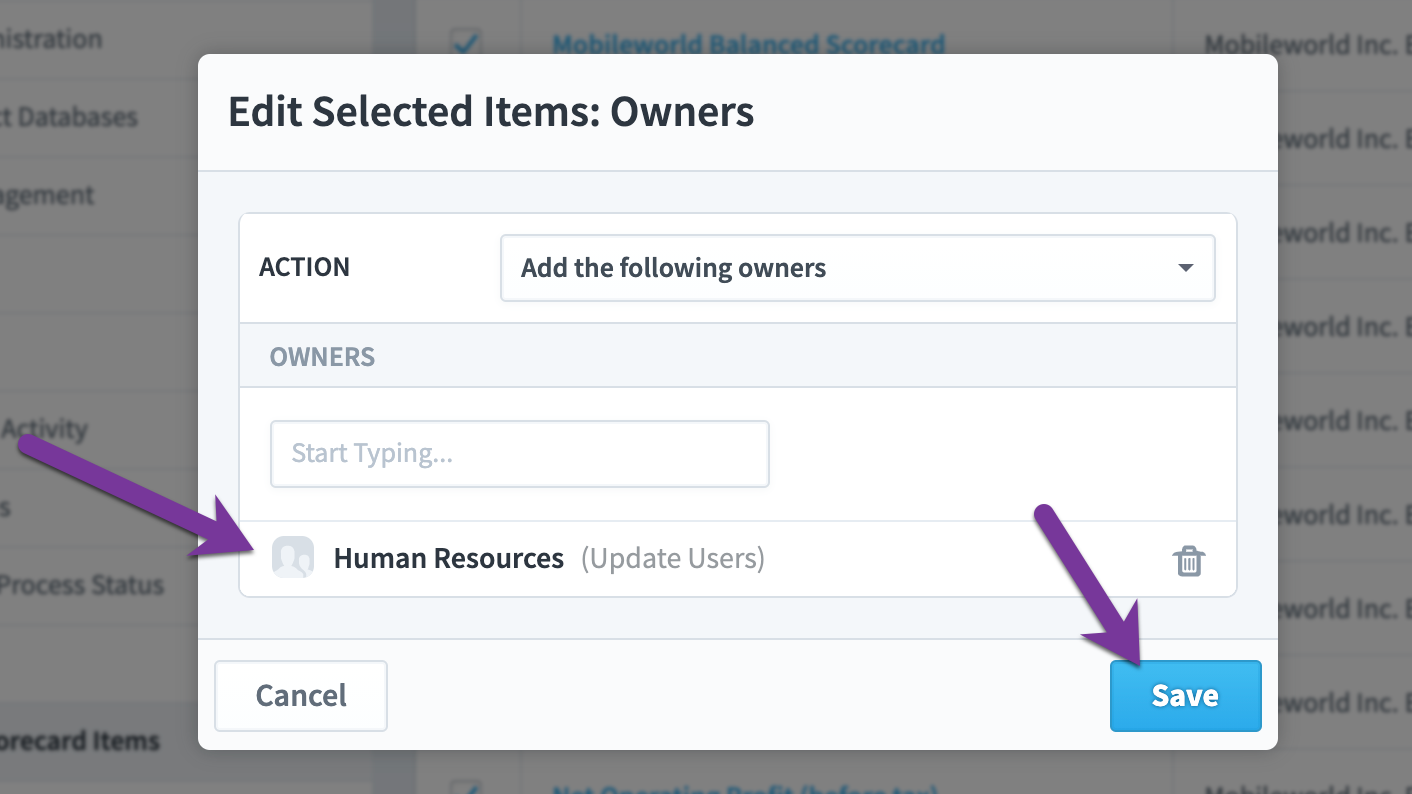 After clicking Save, we see a message summarizing all of the changes that were made. If some of the changes didn't work, it explains why as well.