Overview
Text widgets are great for adding labels or titles to your dashboards. You can include text formatting, links, and even rotate them.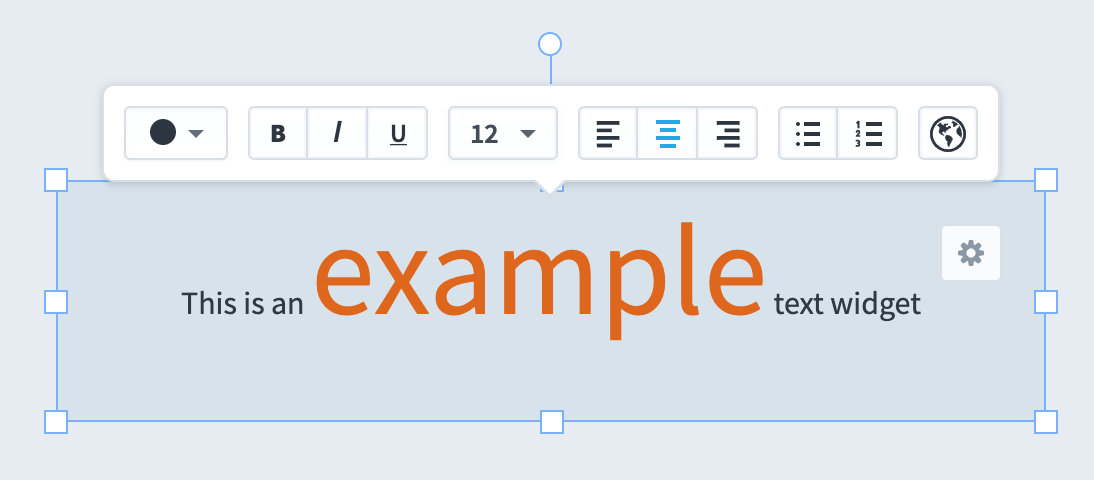 Outlines
You can choose an outline color for your text widget as well as the outline thickness.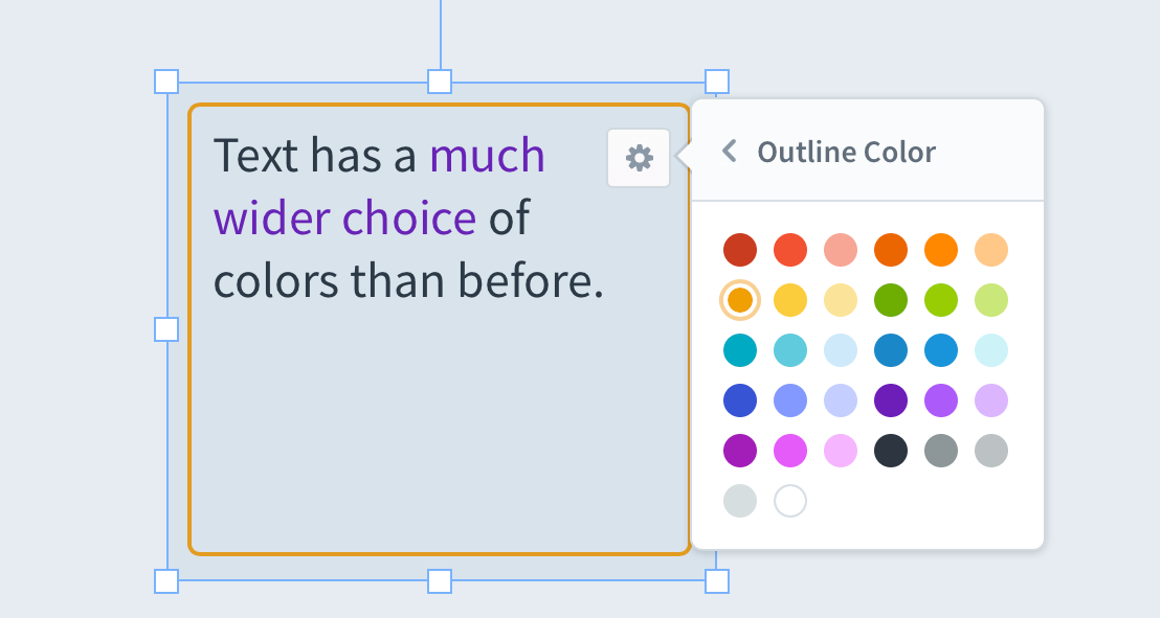 Text Variables
You can use the following variables in text widgets:
[today]
[calendar]
[calendar-period]
[dashboard]
[organization]

When you view the dashboard, these variables will be automatically replaced.