Resizing
If you want to make several widgets the same size, select them all (with drag or shift-click) and then choose size in the edit widget menu.
Align
You can select multiple widgets and then align them with top, bottom, right, left, middle vertical, or middle horizontal alignment. In this example we've selected four dashboard widgets.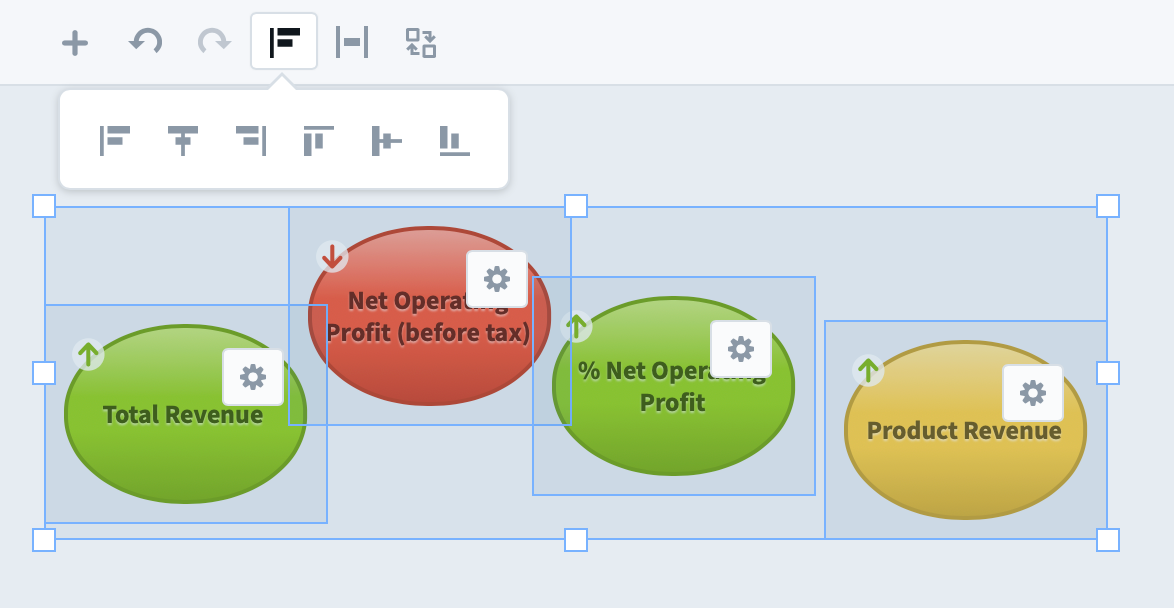 When we click the align top button, it moves all of the selected widgets to the highest point of all four widgets.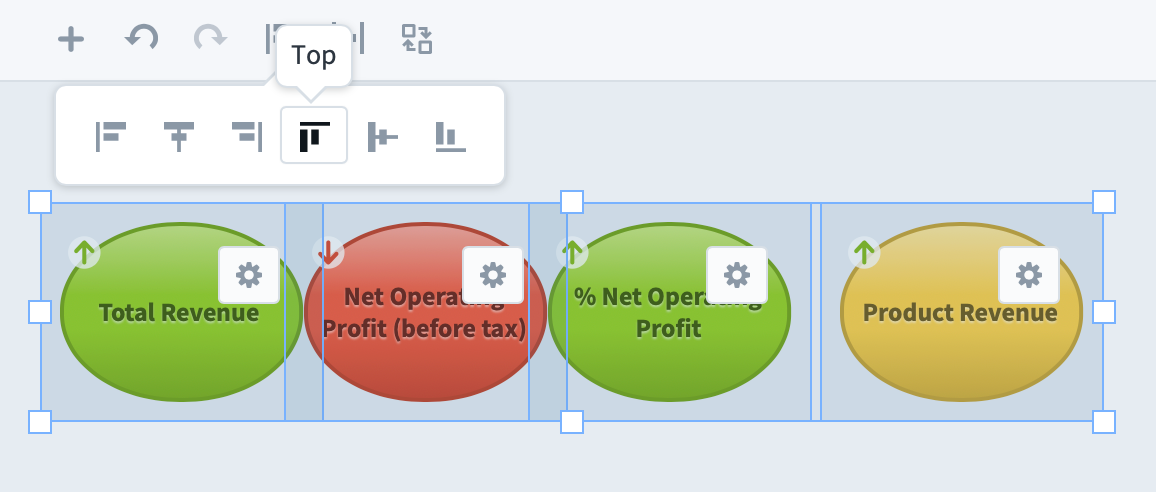 Distribute
The Distribute button allows you to select multiple widgets and then evenly space them horizontally or vertically. This example shows four widgets that are not evenly spaced.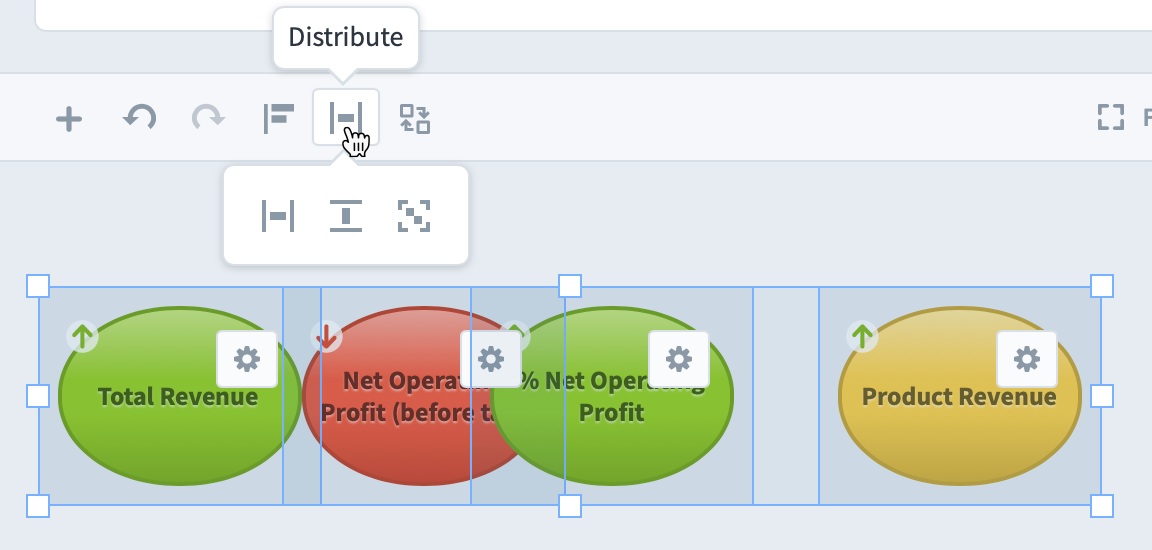 After clicking the button, the widgets are now evenly spaced.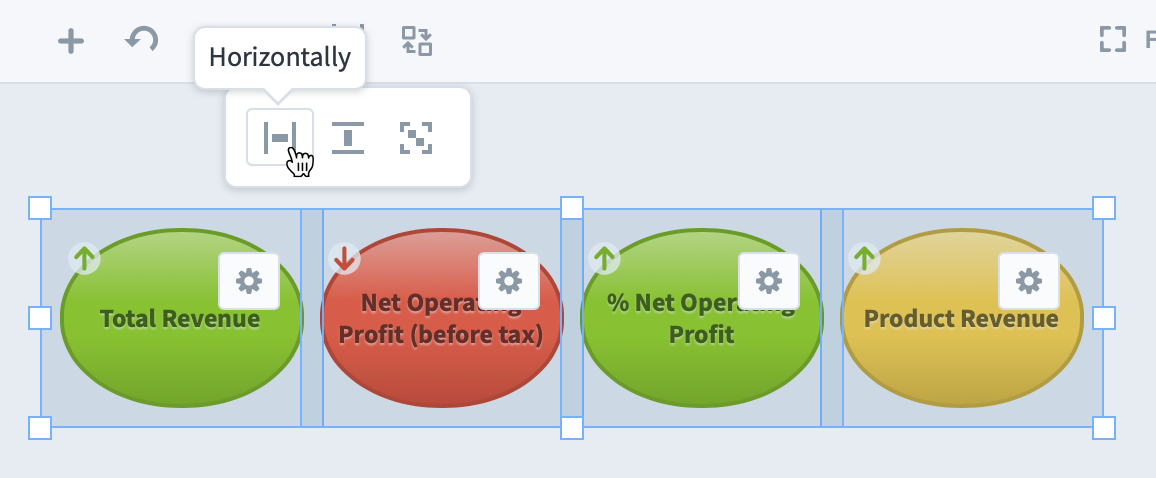 Alignment Snapping Options
There are three different snap-to options when editing dashboards. The default option is Snap-to Widgets, which uses the size and position of other widgets on the dashboard as a guide when you're moving or resizing widgets.

Another option is Snap-to Grid, which aligns your widget position and size to a grid that only shows up when you're editing.

Finally, you can choose Snap-to None, which disables snapping all together. This is useful when fine-tuning layouts or when there are widgets that are irregularly placed.