Managing Imports
The Admin > Imports screen is where users can go to manage their saved imports. Everything is organized by import type, and you can create a new import by clicking on the New Import button for that type.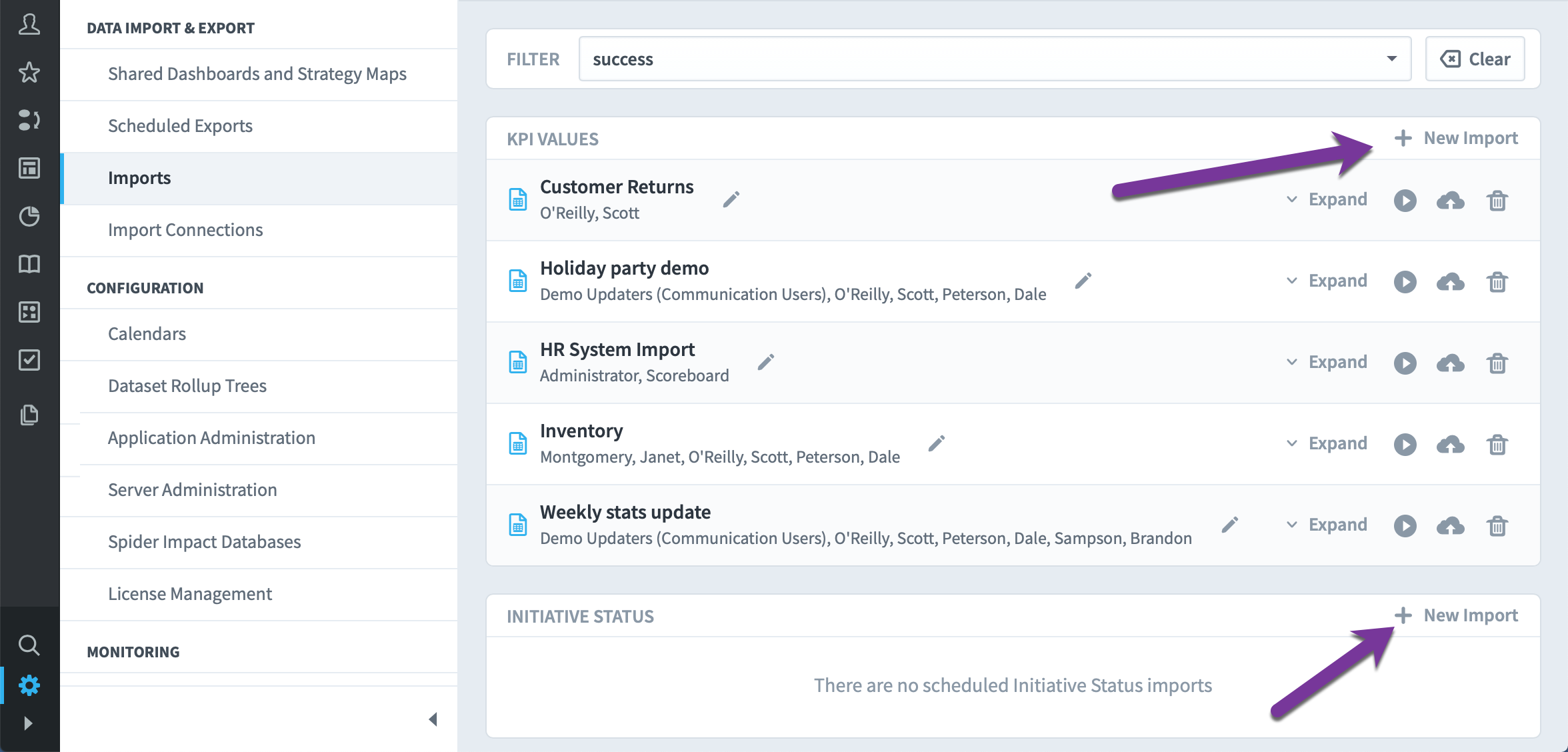 Users who are in a group with the "Manage all Imports" or "Application Administration" permission are able to see and edit all imports. Otherwise, they can see and edit imports that they (or a group that they're in) own.
You can apply a filter at the top of the page to change which imports are showing. You can filter based on things like owners, names, and whether the last import was successful. If there are more than 10 saved imports, this screen will automatically add a filter for only your imports to save time when you first view the screen.

Clicking on one of the imports will expand the row to show the import details. You can see the results of the last import, edit the import details, or change its schedule.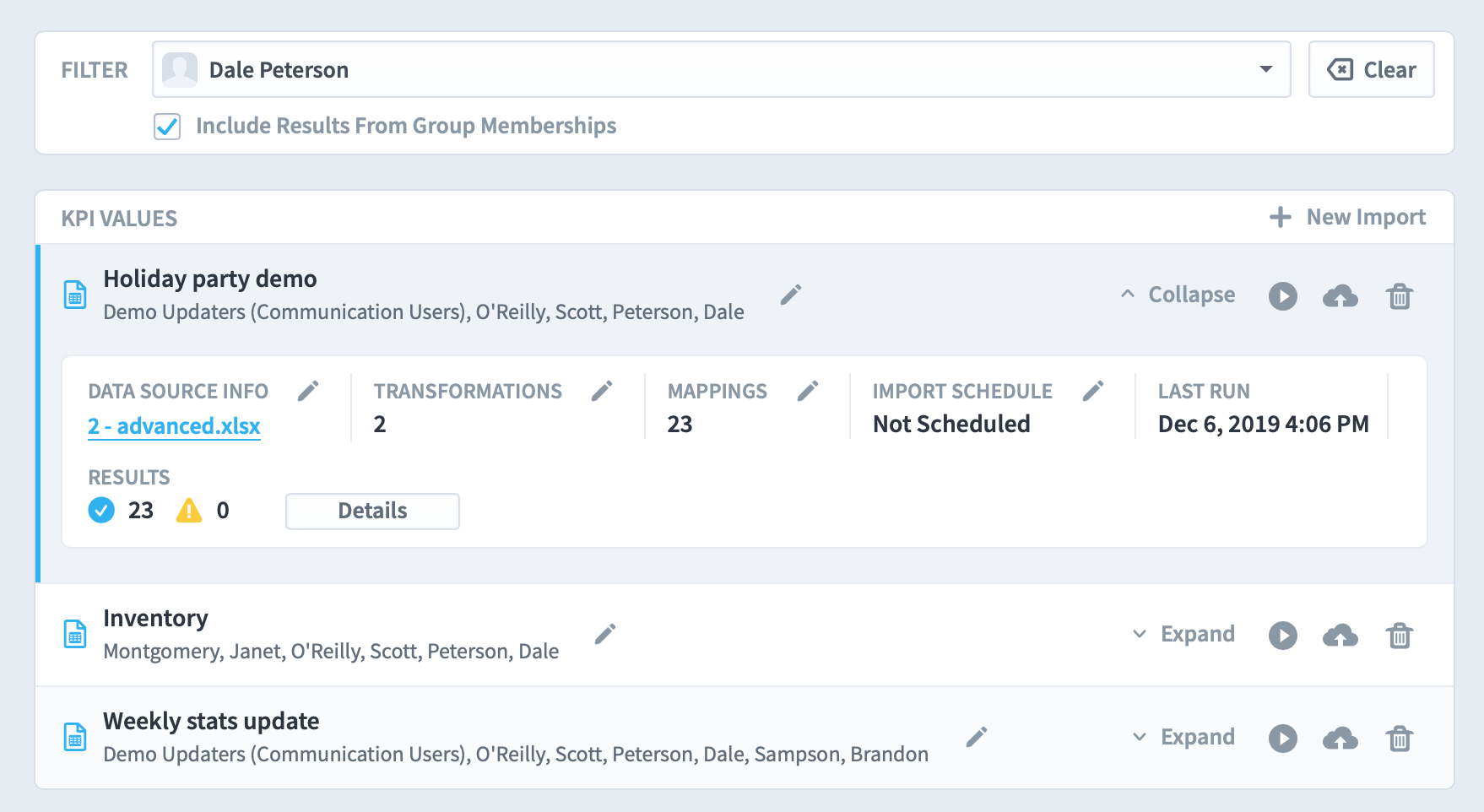 Import Connections
The Admin > Import Connections screen is where you go to manage all of the data sources that Imports use. Users with the "Application Administration" permission can see all imports. Otherwise, you can only see the imports to which you have been assigned an owner.