You can import scorecard items in the Scorecards section. These imports require a very specific data format, and you can create these files to match your existing scorecards.
Just click the "Send To" button in the menu bar on the top right, and select "Scorecard Import File."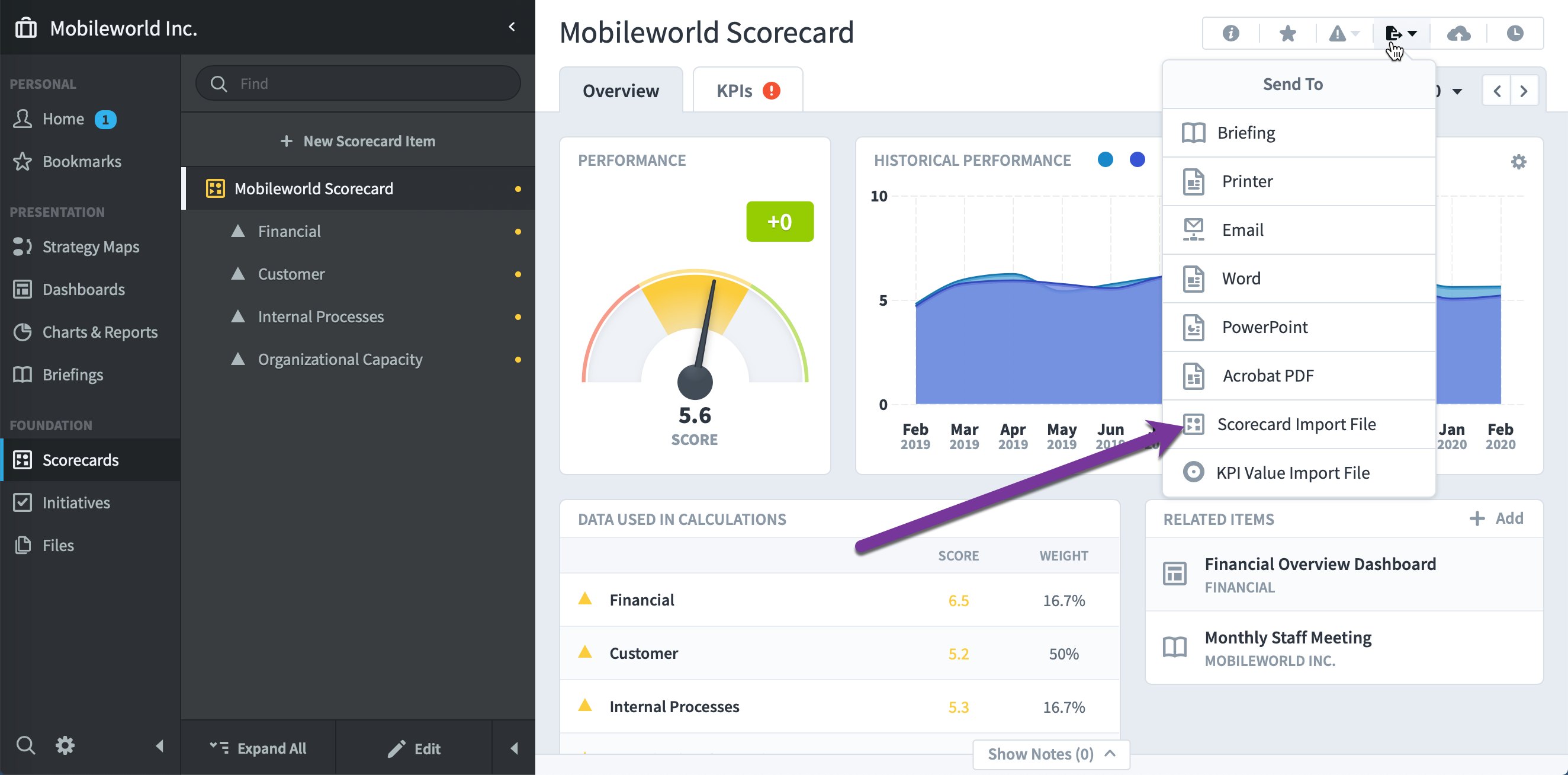 This exports a spreadsheet of your entire scorecard that is in the format required for scorecard item imports.