Overview
This article covers how to create a new KPI or Initiative value import, as well as how to import data that is already in a specific format. Please see the Advanced Value Imports (KPIs and Initiatives) article for how to import data in more advanced formats.
Starting a new Import
You can import KPI and Initiative values directly inside of Spider Impact. Anywhere you manually update data, there is the ability to import data as well. For example, on every tab in the Scorecards section there's an import menu with a KPI values option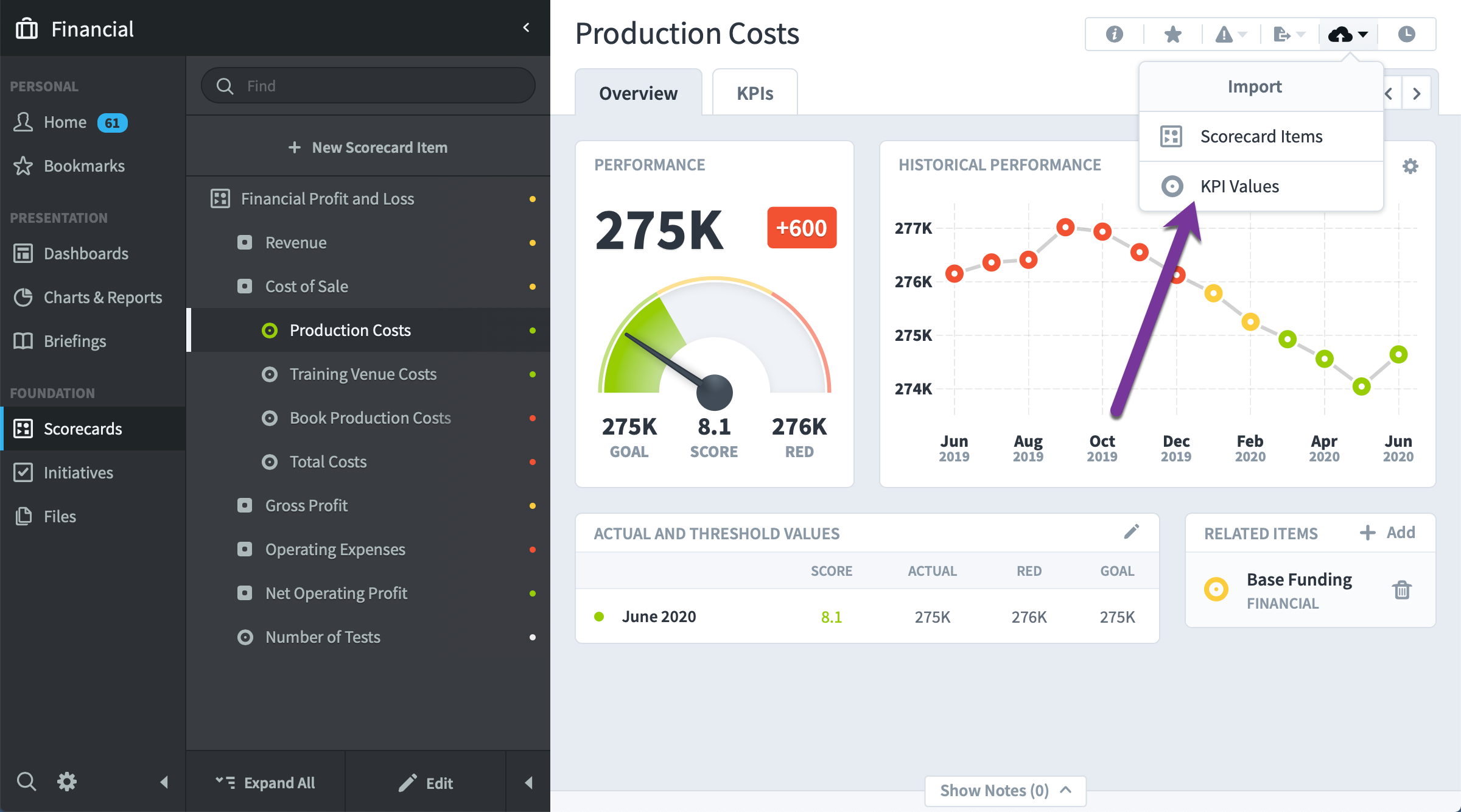 The Initiatives section has a similar button for importing initiative status.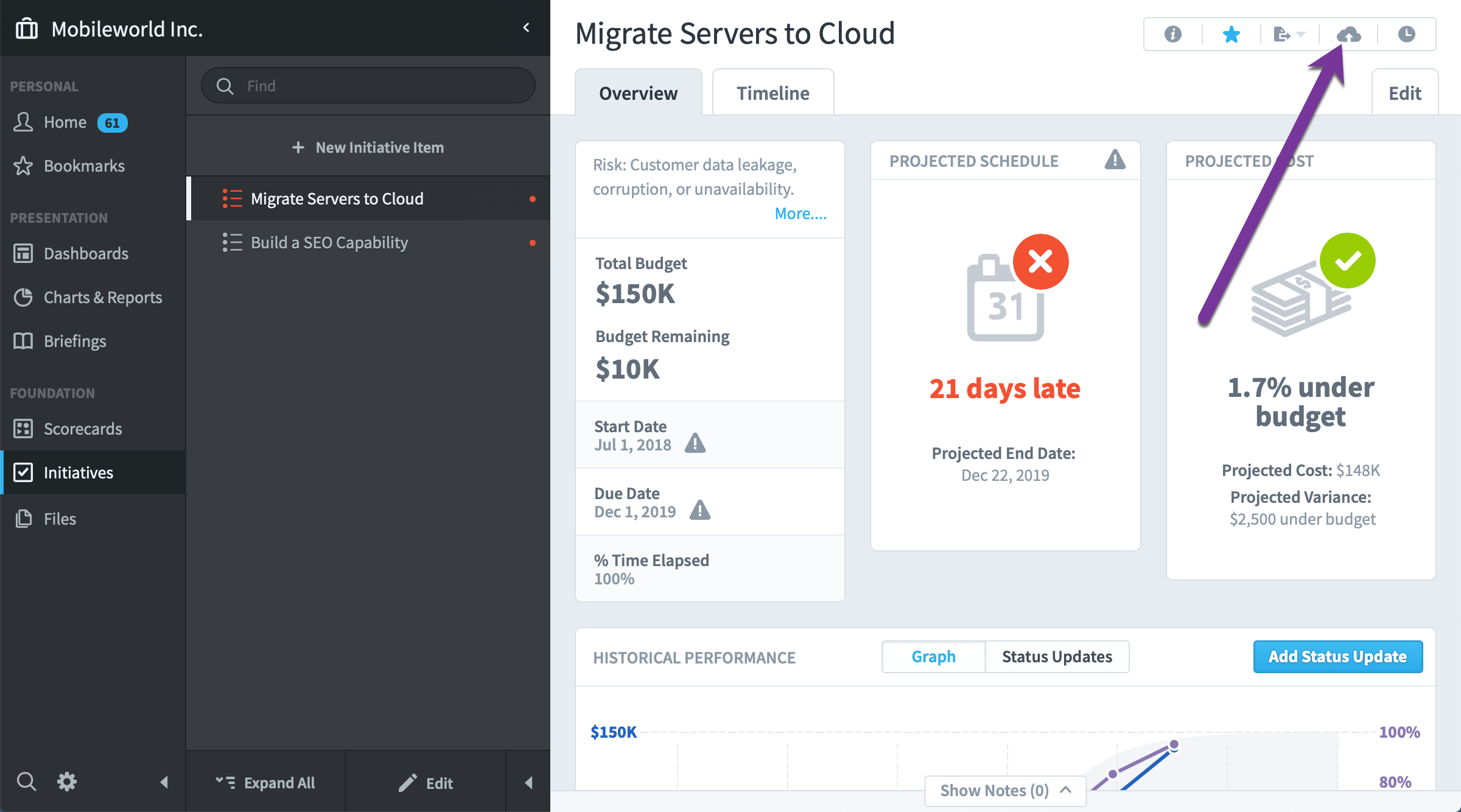 There's even an import button when updating KPI values in the Home section.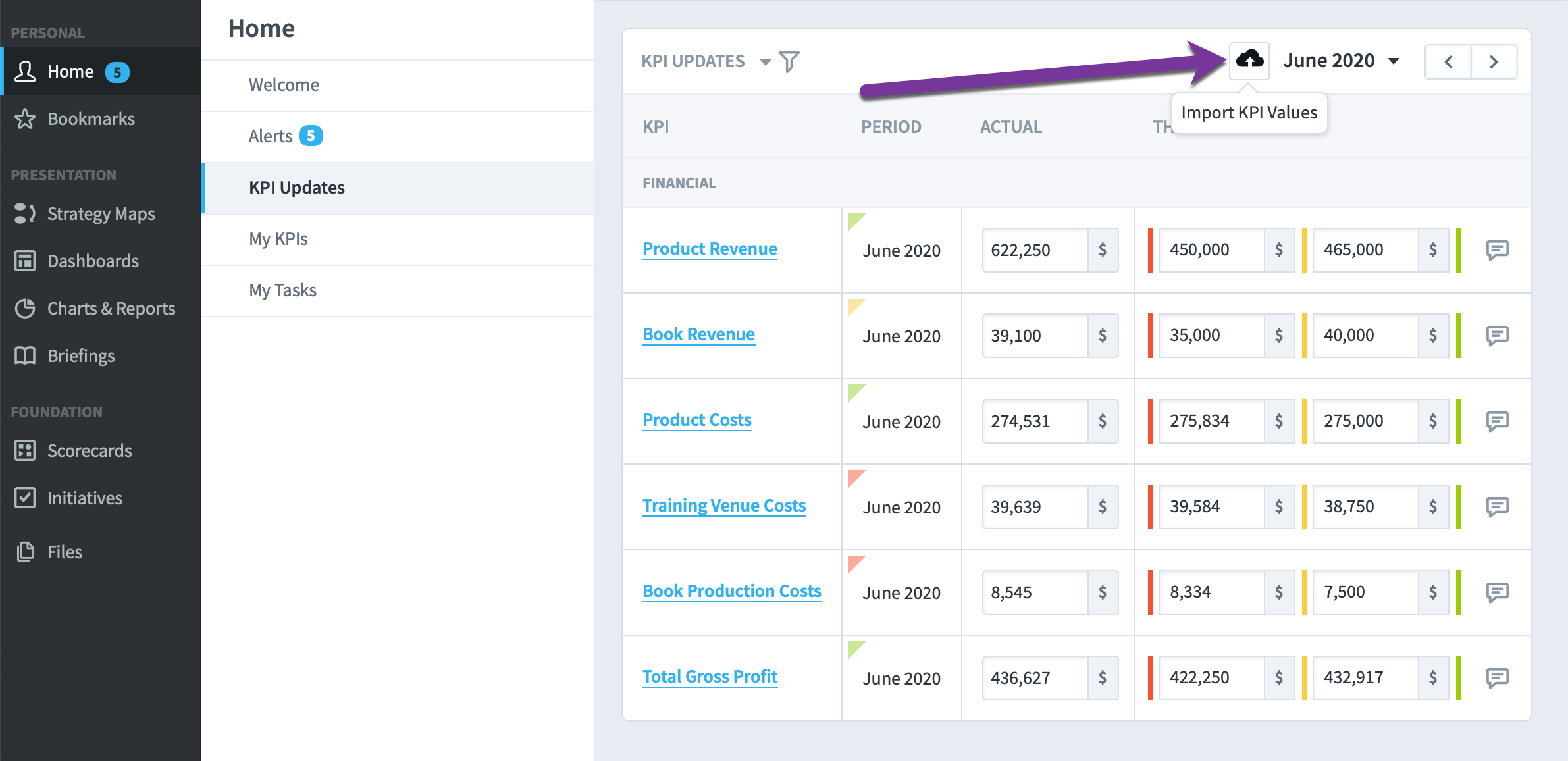 Simple Imports
When importing KPI and Initiative values, the default option is Simple Import.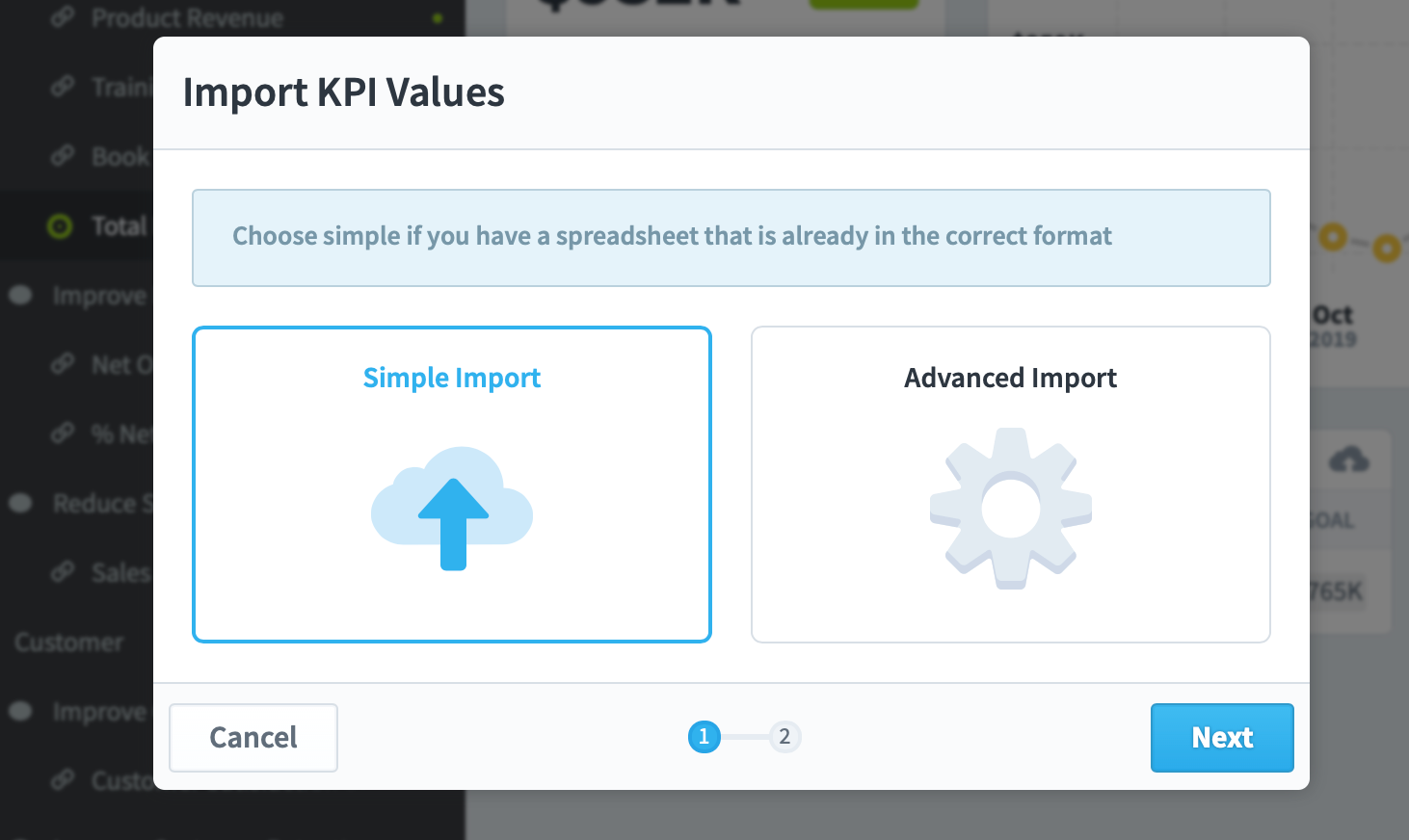 Simple import is by far the easiest option and is great when you have data that's already in a supported format. Your spreadsheet can have dates in either the header row or in a column, and there are example files that you can download to show you exactly what the app is looking for.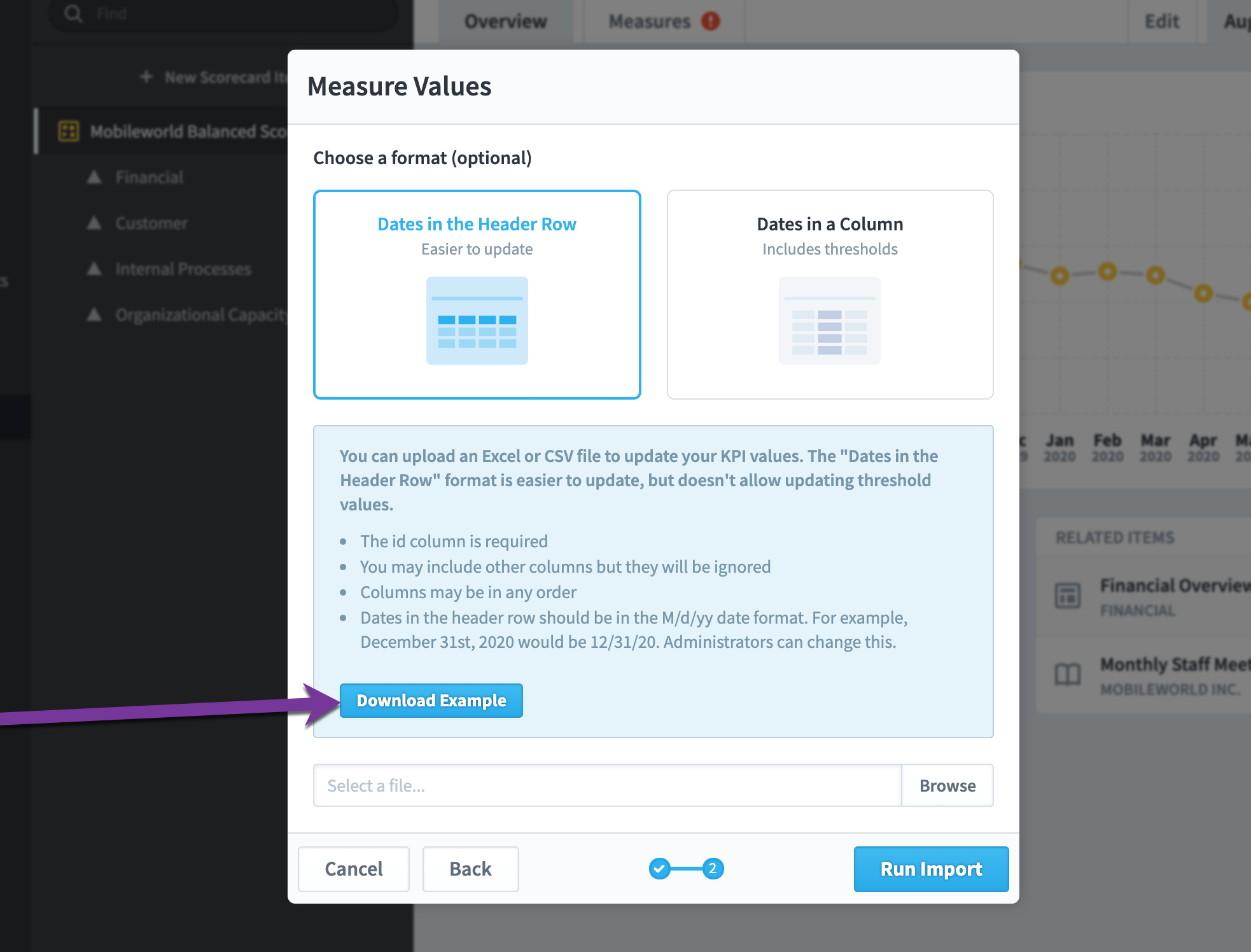 Finally, Spider Impact can easily export your existing KPI data in exactly this format so you can import it to another organization, or modify your data to be re-imported. This is covered in the Exporting KPI Value Import File article.
With just a couple clicks you can import data and be on your way.