Adding a Report Widget
To add a report widget, just choose Report in the Add Widget menu.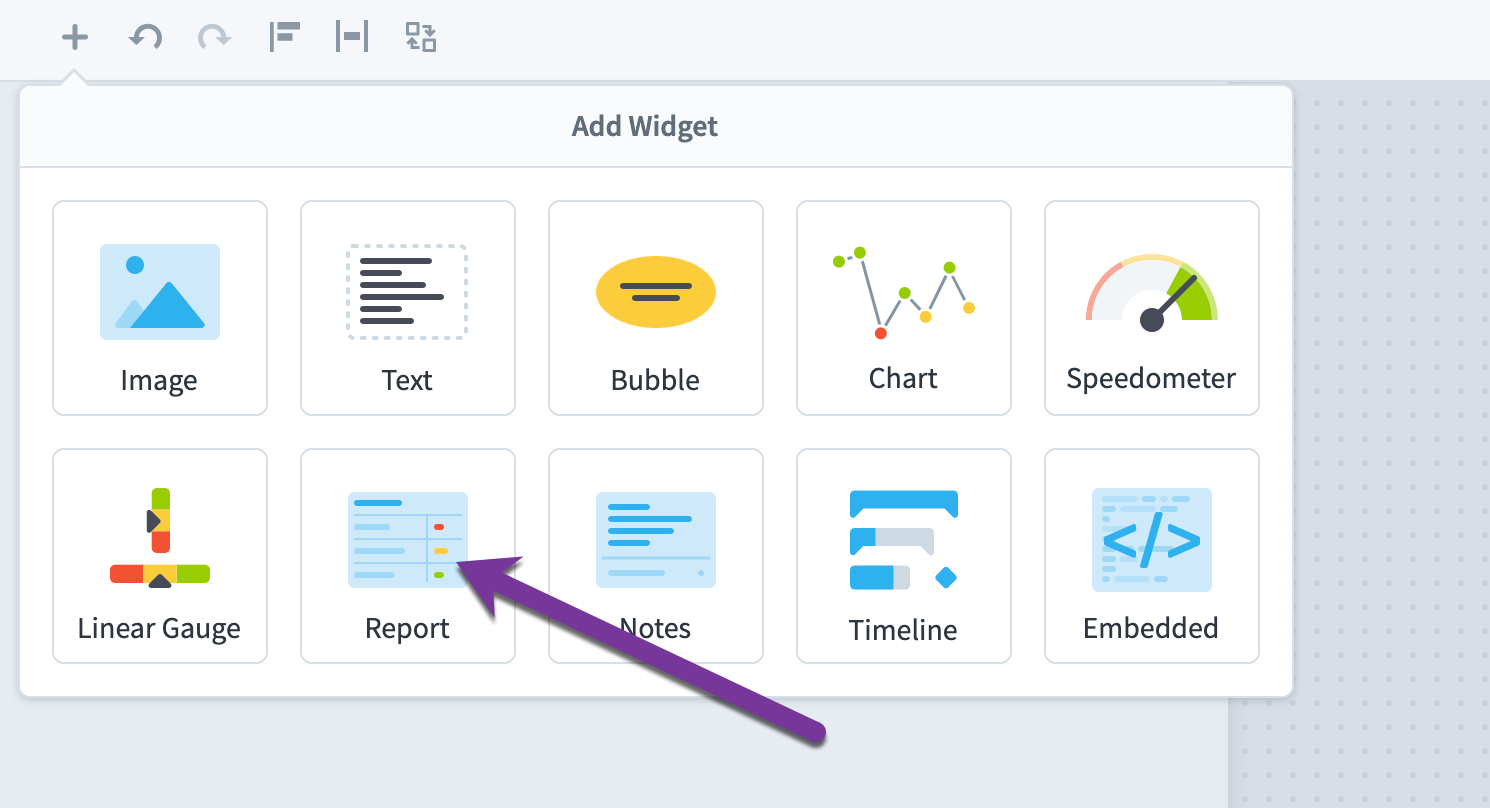 Then choose an existing report that you've already built in the Reports section.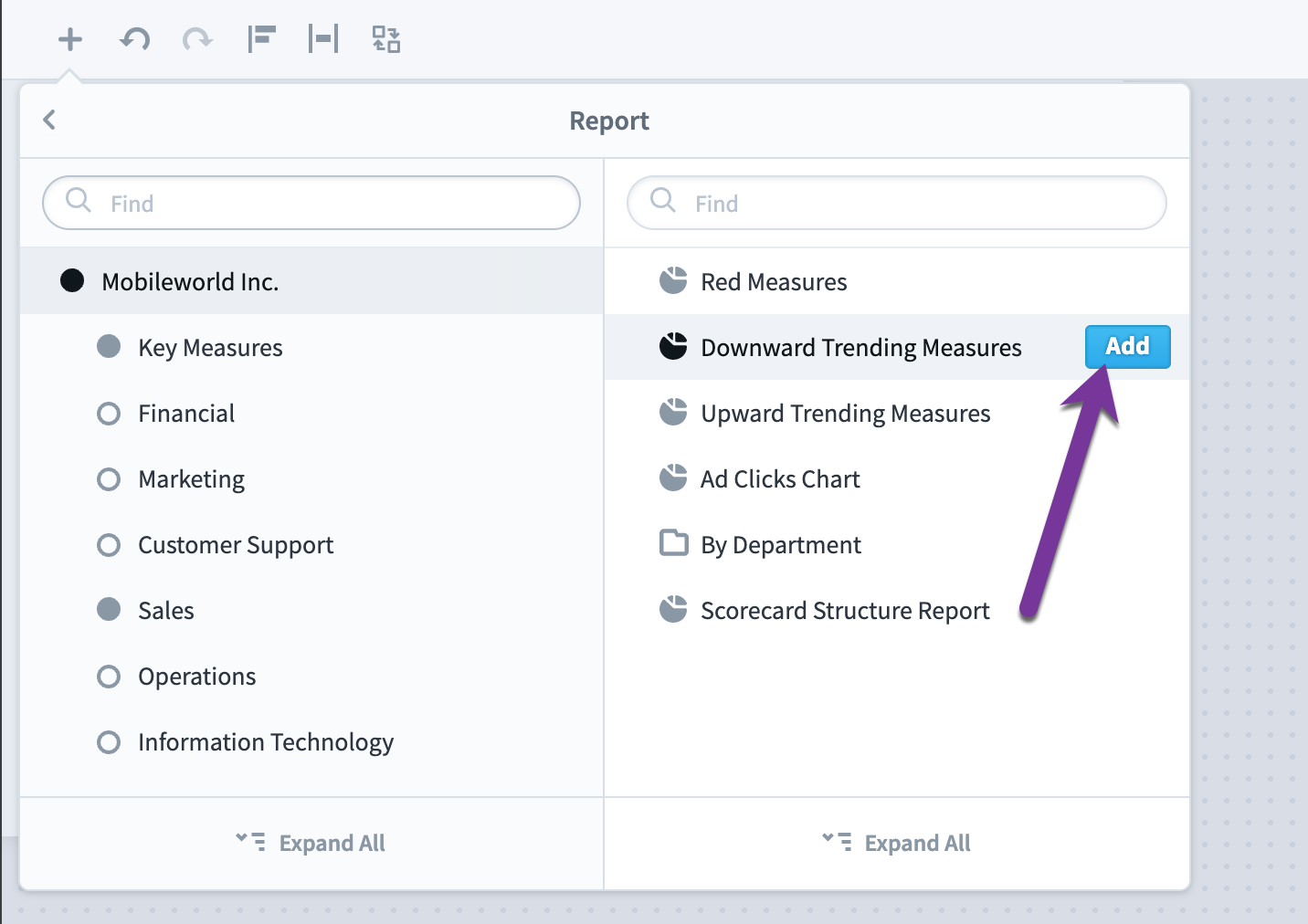 This report has now been copied to your dashboard. It is no longer linked to the report that it came from. Although you can change the date range here on the dashboard, if you want to change report columns or filters, you need to do that in the Reports section and then add it to your dashboard as a new report widget.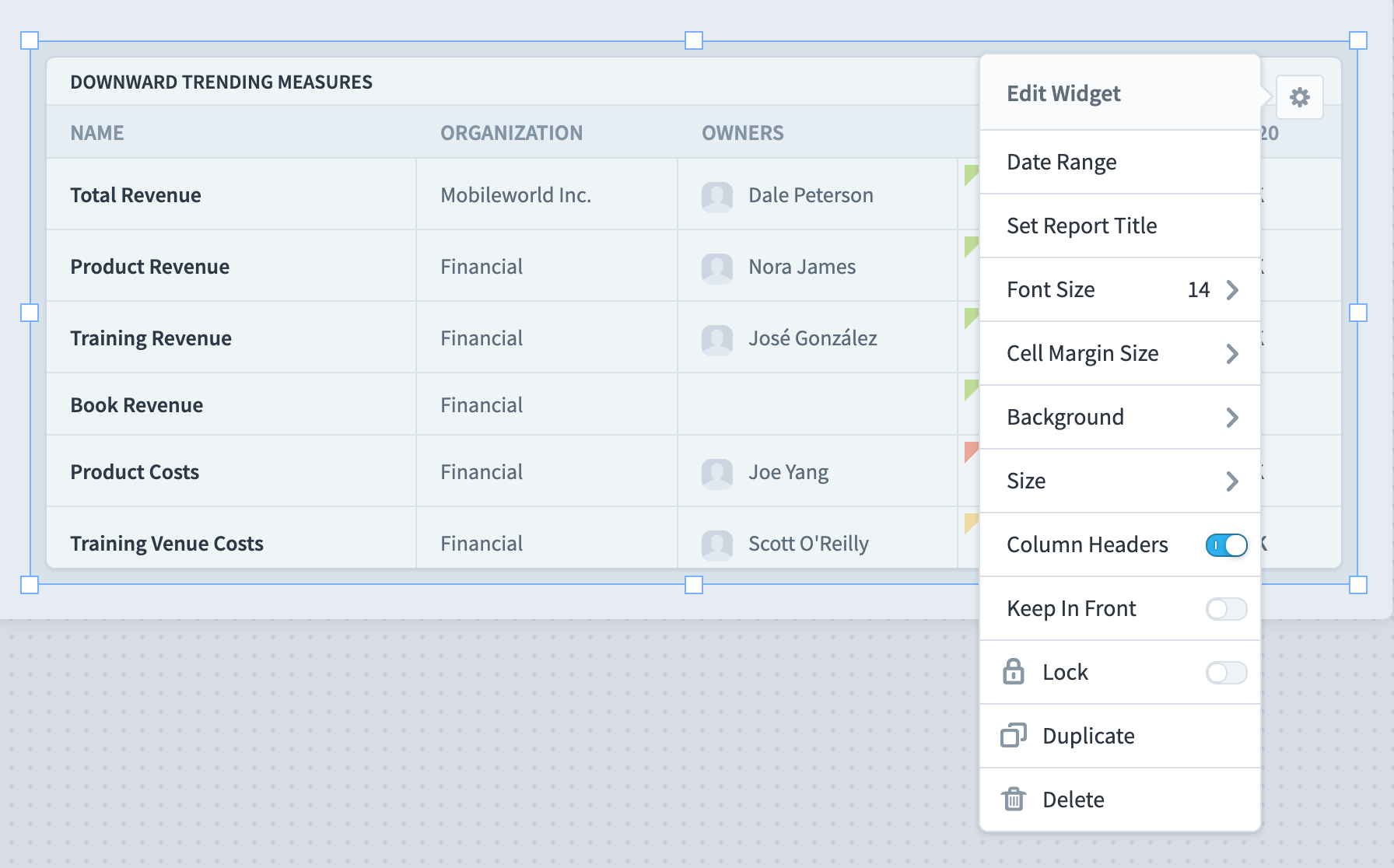 Font Size
You can change the font size for report widgets. By default, they show with a size of 14.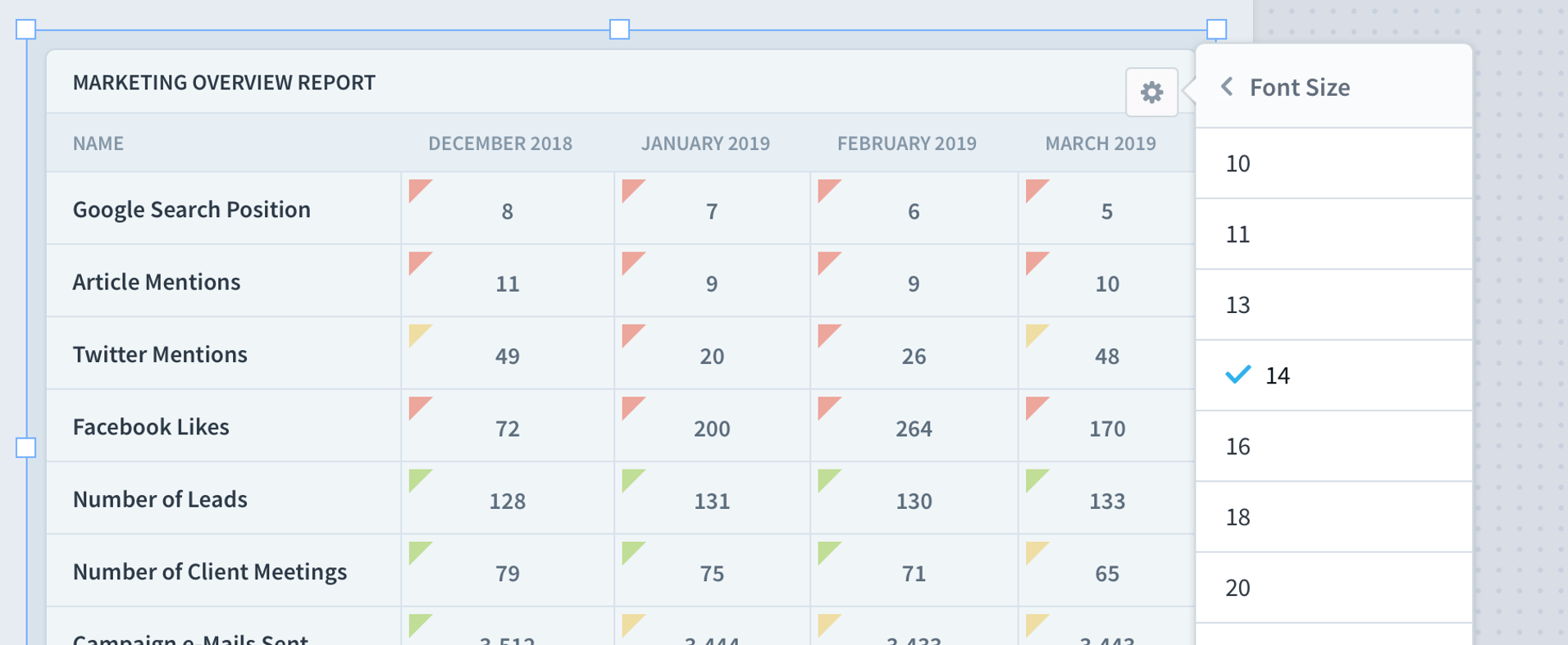 Here we've increased the font size so that the data inside of the table is much larger.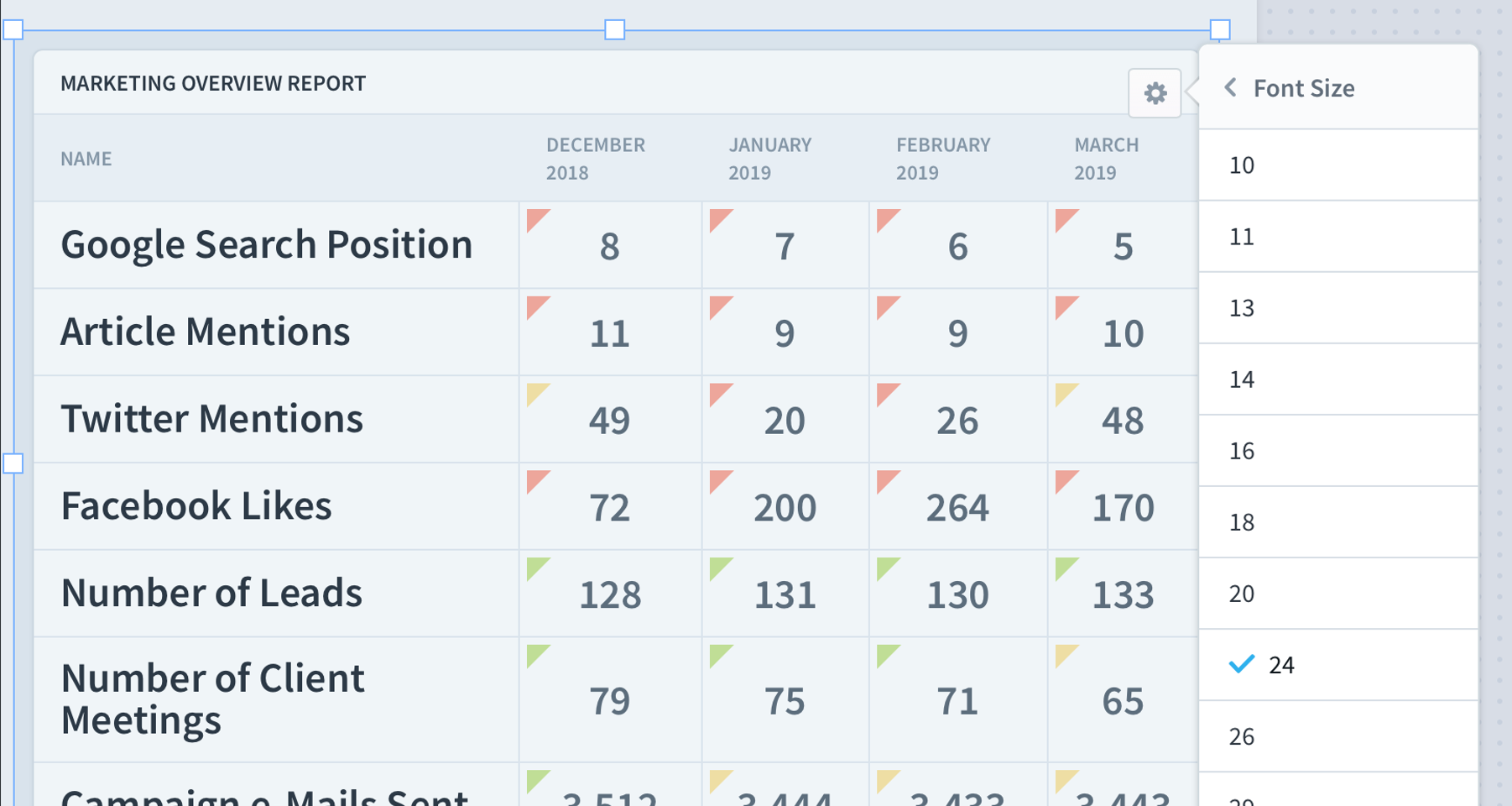 Internal Margins
You can also choose the size the margins inside of the chart table cells. In the example below you can see the same report with Large (default), Medium, and Small margins.