Overview
Many types of imports have an optional step to transform your data. This is useful for things like cleaning your data or for skipping over data you don't want to import. In the example below, we're importing KPI values, but transformations work the same regardless of what kind of data you're importing.
Adding Transformations
The transformation step of all imports is optional, so if you want to import your data as-is, just click next. If you want to change your data before it's imported, however, click Add Transformation.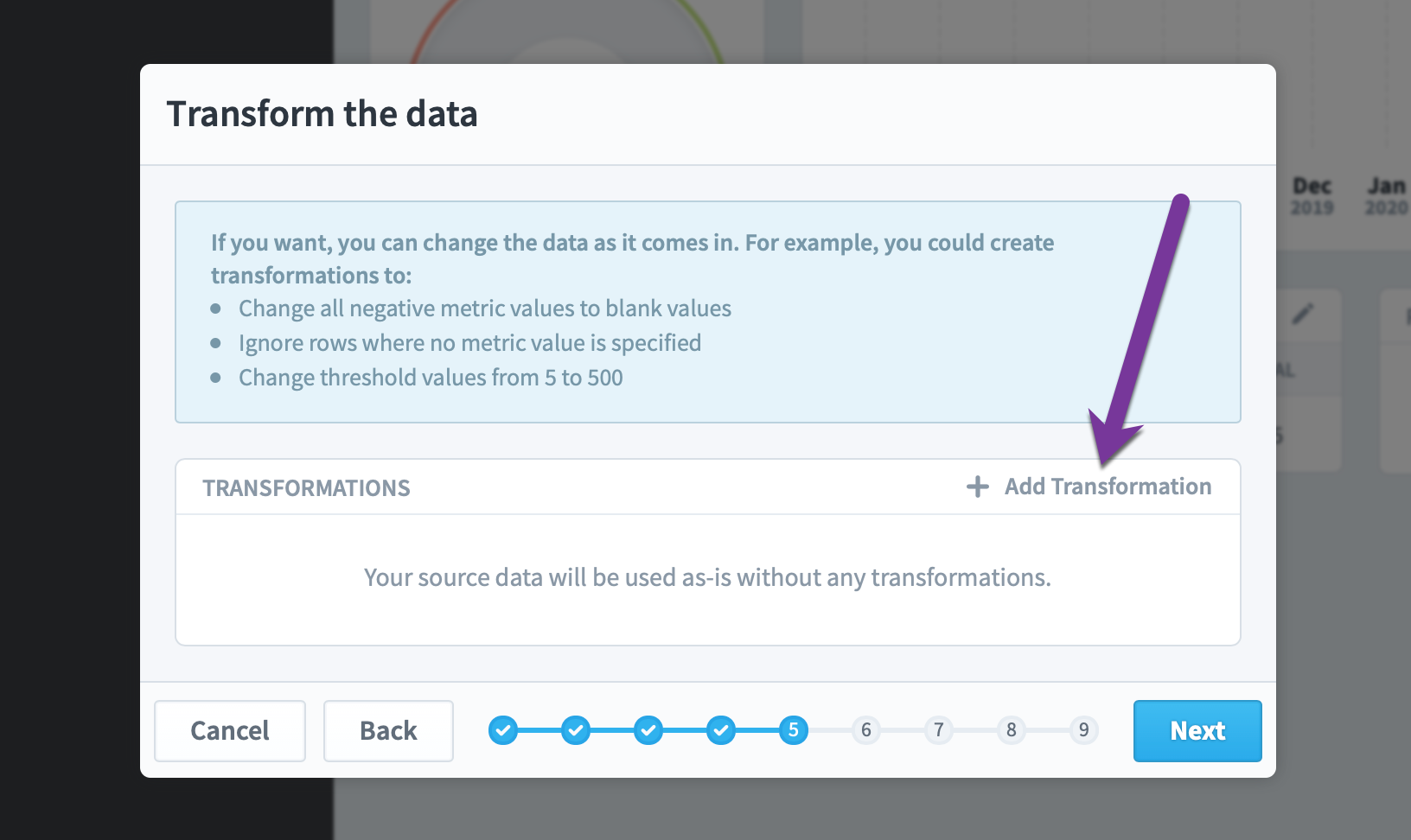 This opens the add transformation menu where you can apply any combination of dozens of types of transformations to your data.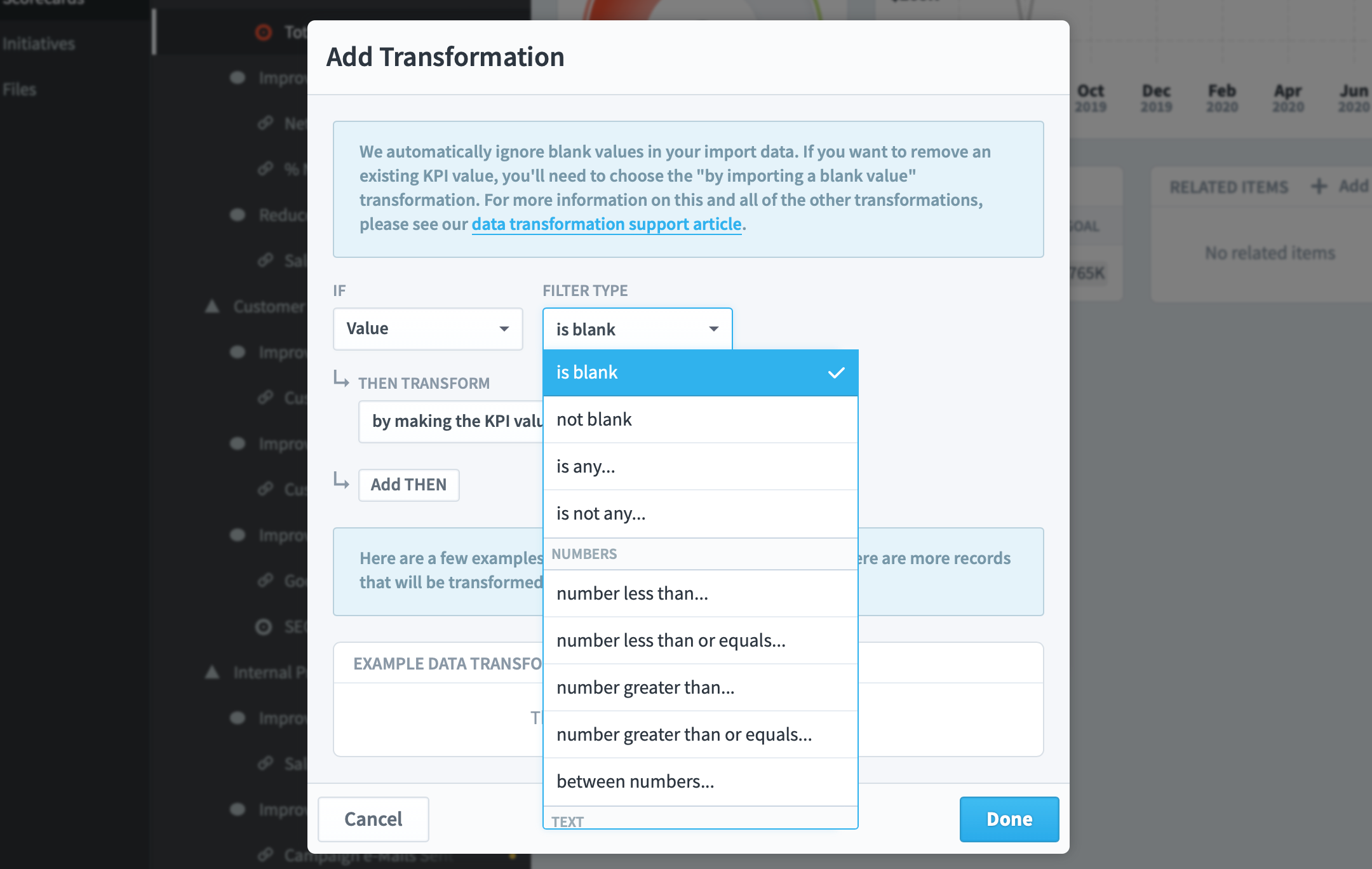 For example, you can create a filter to set the KPI value to N/A if the value column is less than 1.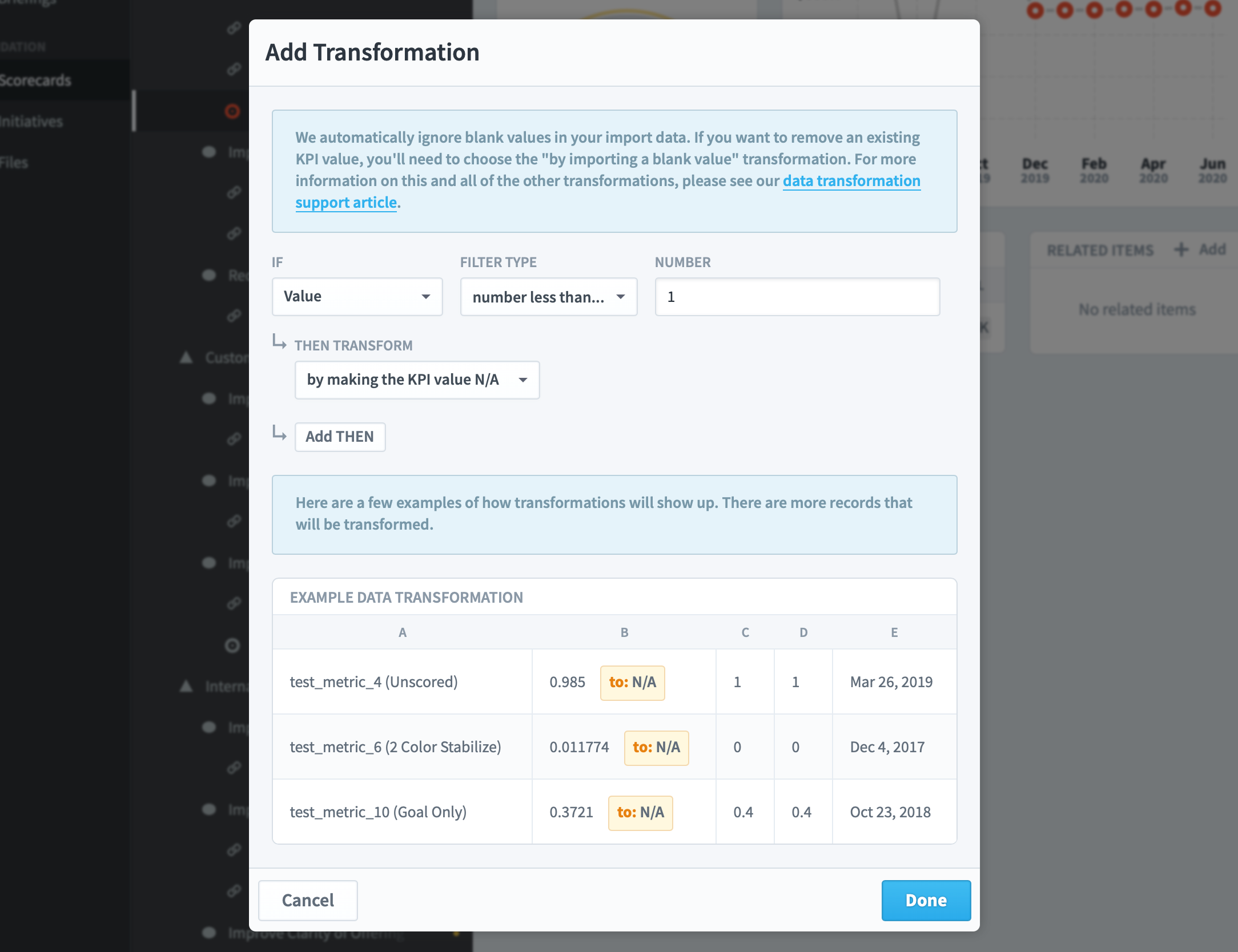 Here we're adding "My" to the beginning of every KPI name.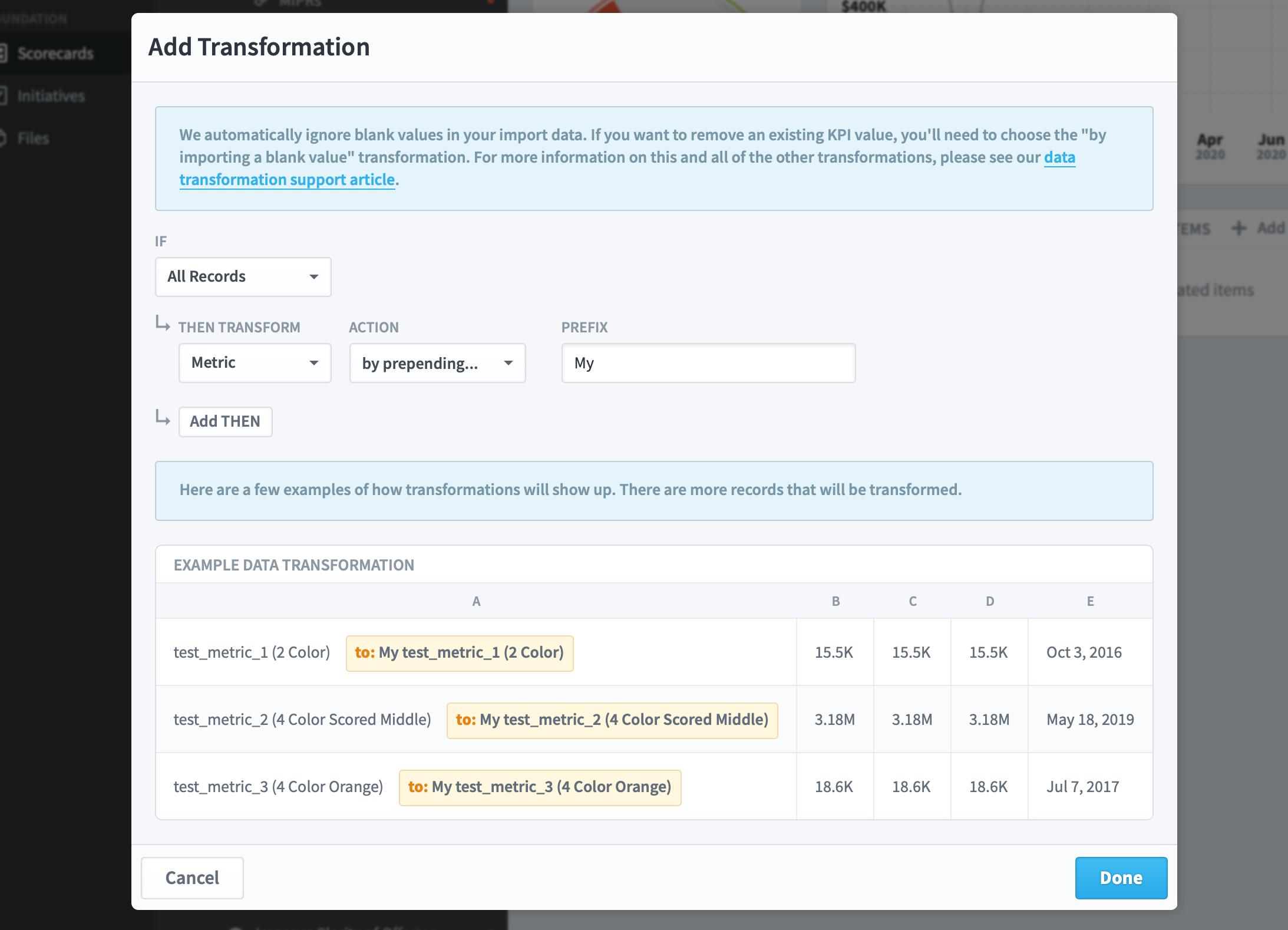 You can even use transformations to do data cleanup, like removing all non-numbers from the Value column.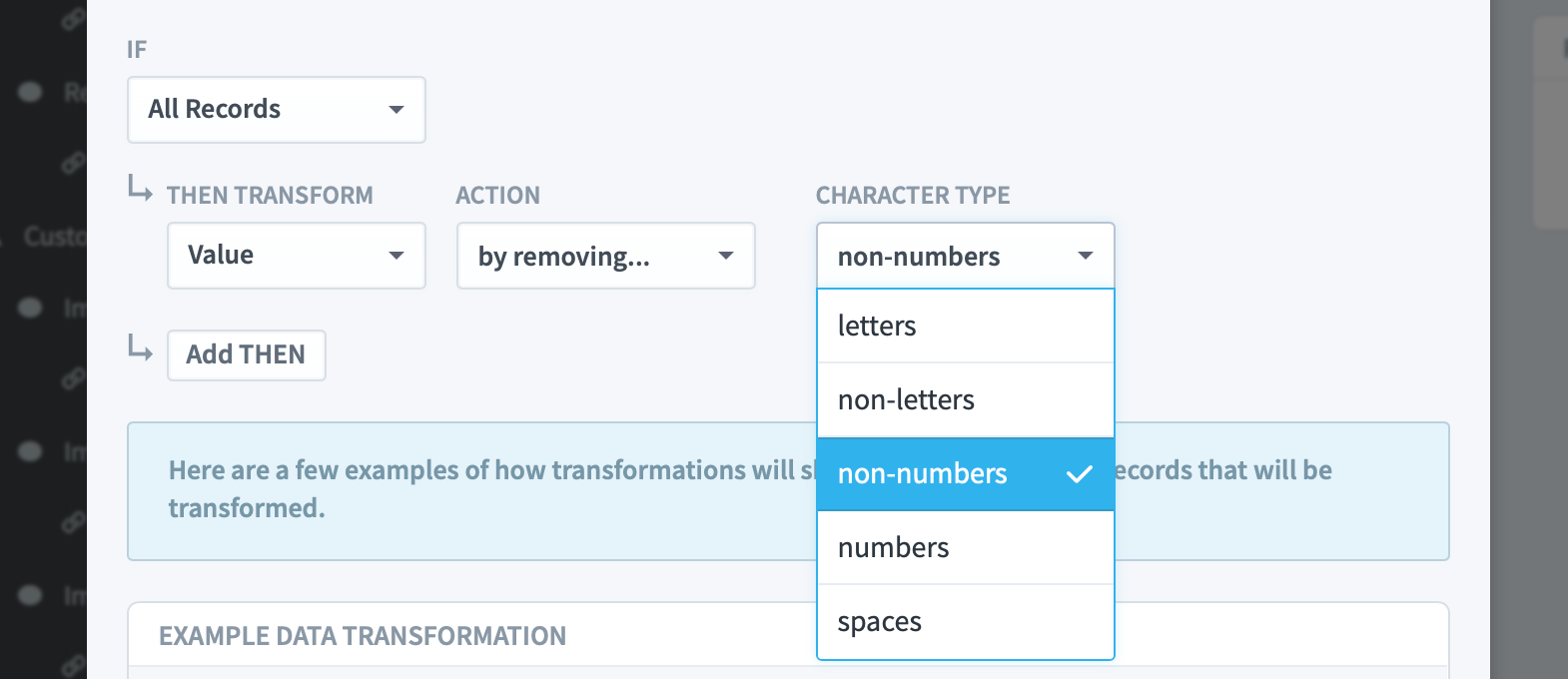 Regular Expression Filter
The "matches regular expression" filter is incredibly powerful, but it's also very technical. Regular expressions are used in software development and some advanced software applications to match text. In this example, the regular expression b[aeiou]bble will match the following words:
babble

bebble

bibble

bobble

bubble
There are resources across the web to help you learn how to make a regular expression to match the text you want. We've also found that RegExr is an online tool that works well for building the perfect regular expression.