Welcome
When you first log into Spider Impact you see the Welcome screen in the Home section.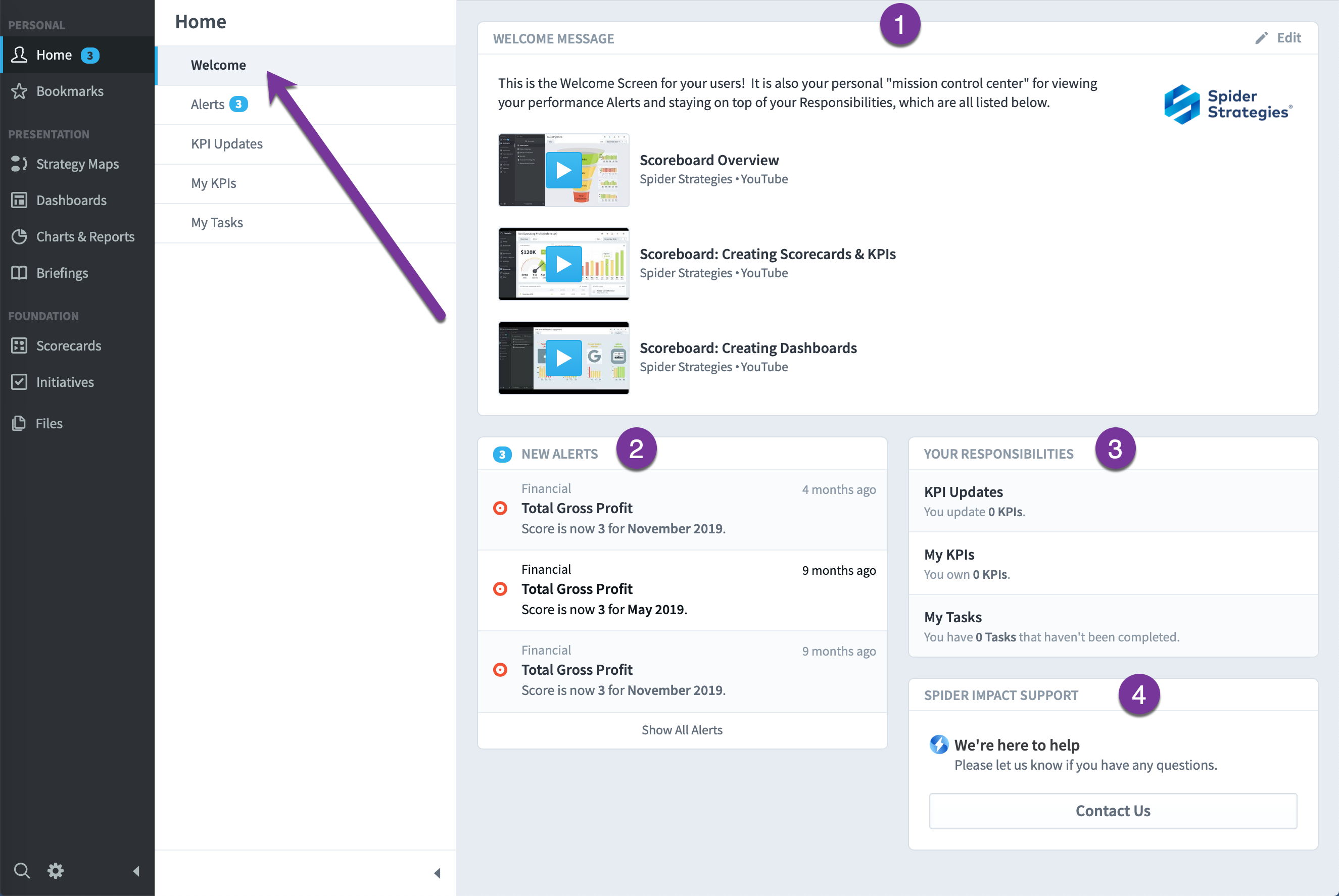 This gives you a quick overview of your most important information.
The welcome message can be edited by an administrator and can contain a logo and videos.
You'll see your most recent alerts here. There's also a link that takes you to the alerts page that we discuss next.
You can see the number of KPIs you own and update, as well as any tasks that are assigned to you. Clicking on one of these rows will take you to that page described below.
This help link defaults to sending requests to Spider Strategies, but administrators can change it to send help requests to any email.
Alerts
The Alerts section shows you all of the alerts you've received.

KPI Updates
On the KPI Updates page you can update all of the KPIs that you have been assigned to as an Updater.

There are a few extra controls on this page to make it easier to update large numbers of KPIs.
The filter control allows you to filter by organization as well as KPI calendar period.
You can upload a spreadsheet with KPI values rather than typing in the values by hand.
My KPIs
This shows you all of the KPIs that you have been assigned to as an Owner.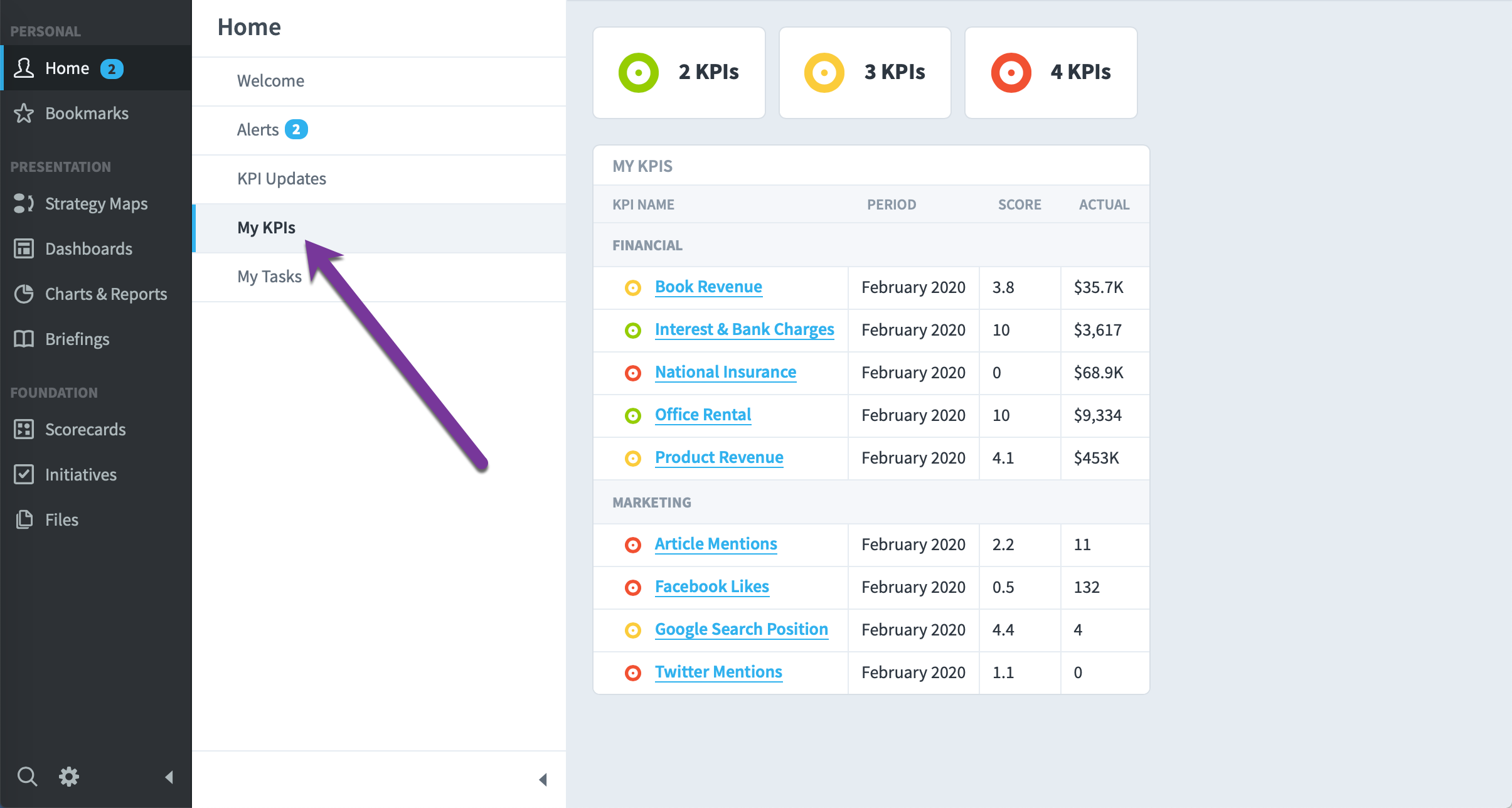 On the top of the page is a summary of how many KPIs you have of each color. You can click on each summary box to only show KPIs of that color.
My Tasks
My Tasks is similar to My KPIs, except it shows you all of the tasks from the Initiatives section that you're an owner of.